Altcoins News
Regulations News
XRP's Momentum Builds as SEC Appeal is Blocked
After Judge Torres rejected the SEC's motion on October 3, XRP's price surged, setting the stage for an upcoming pivotal trial.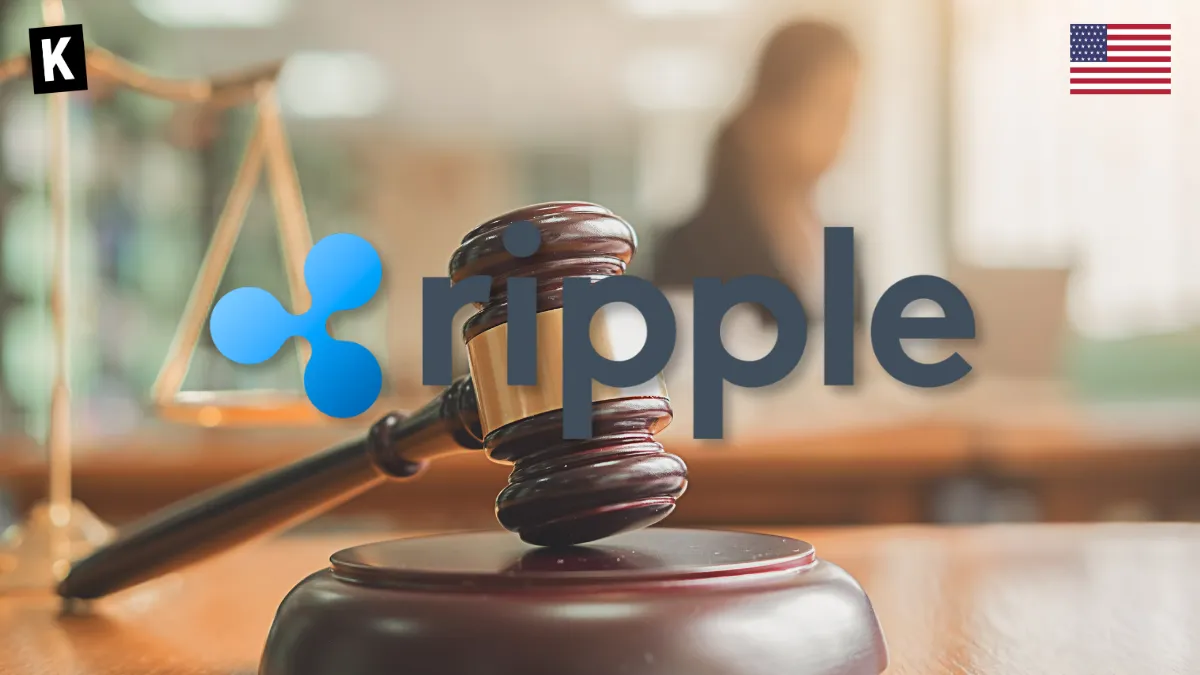 Judge Analisa Torres has made an unequivocal decision, thwarting the U.S. Securities and Exchange Commission (SEC) from moving forward with an appeal against Ripple Labs, the mastermind behind the much-discussed XRP token. This latest turn of events has made waves in the crypto community, with XRP's price experiencing a nearly 6% upswing almost instantaneously.

Earlier this year, Judge Torres partially sided with Ripple, asserting that XRP token's retail sales did not classify under the legal umbrella of a security. Nevertheless, she held Ripple accountable for bypassing securities regulations during direct XRP sales to institutional investors. Following this judgment, the SEC, in its typical assertive demeanor, contested the ruling, suggesting that ample discrepancies in opinion existed regarding the pertinent laws.
However, on October 3, the judge found the SEC's grounds for an interlocutory appeal lacking substance. Specifically, the regulator fell short in illustrating a prevailing legal issue or significant disparities in opinions surrounding the case.
Both Ripple Labs and the SEC are now gearing up for a potentially ground-breaking trial on April 23, 2024, which could potentially sculpt the future regulatory framework for digital currencies.
The SEC's request to file an interlocutory appeal is DENIED. I'm not a lawyer but it seems the Court just told the SEC: You asked me to apply the "Howey" test, I did, and like it or not, you lost. https://t.co/0E4MS0iuRY pic.twitter.com/bkhCpum17n

— Brad Garlinghouse (@bgarlinghouse) October 4, 2023
The Ripple-SEC face-off traces its origins back to December 2020, when the SEC initiated a lawsuit against Ripple, its CEO Brad Garlinghouse, and co-founder Chris Larsen. The aftermath of this legal entanglement led to a swift delisting of the XRP token by several exchanges, fueled by looming legal uncertainties. However, the tide seems to be turning, as various cryptocurrency exchanges have expressed interest in re-enlisting the token following the July verdict.
This lawsuit's collateral damage extend beyond just Ripple Labs. Major crypto platforms such as Binance and Coinbase are attentively observing as the case's outcome might significantly influence their pending litigation. The SEC has made its stance evident, asserting that the end verdict could set a precedent for these platforms.
Pretrial preparations are now in full swing. Both camps have a stringent schedule to adhere to, with meticulous milestones mapped out leading to the trial. The timeline dictates that by December 4, all parties must present any initial motions. Oppositions to these motions must then be submitted by December 18. Furthermore, all requisite pretrial documents, encompassing proposed joint pretrial orders and verdict forms, need to be lodged by the same December cut-off.
As the case advances, a final pretrial conference is earmarked for April 16, 2024. Anticipating this date, both Ripple and SEC representatives must convene in person, dedicating a minimum of one hour to explore potential settlement paths.
Undeniably, the Ripple Labs and SEC courtroom showdown has captivated a global audience, shining a spotlight on the fluidity of regulatory measures, the nature of digital currencies, and the ever-transforming financial domain.
As crypto enthusiasts, investors, and institutions collectively hold their breath, one thing is certain: the forthcoming trial promises not only to be a climactic battle between Ripple Labs and the SEC but also a pivotal moment in shaping the future of cryptocurrency regulations.