Lifestyle News
Blackbird Raises $24M in Series A Funding Round
Blackbird Labs, leveraging Web3 technology, has raised $24M in Series A funding, led by a16z, to reshape customer-restaurant interactions using blockchain-stored diner data. The platform, which offers a native token to incentivize patronage, aims to enhance the dining experience, boost industry margins, and increase customer engagement.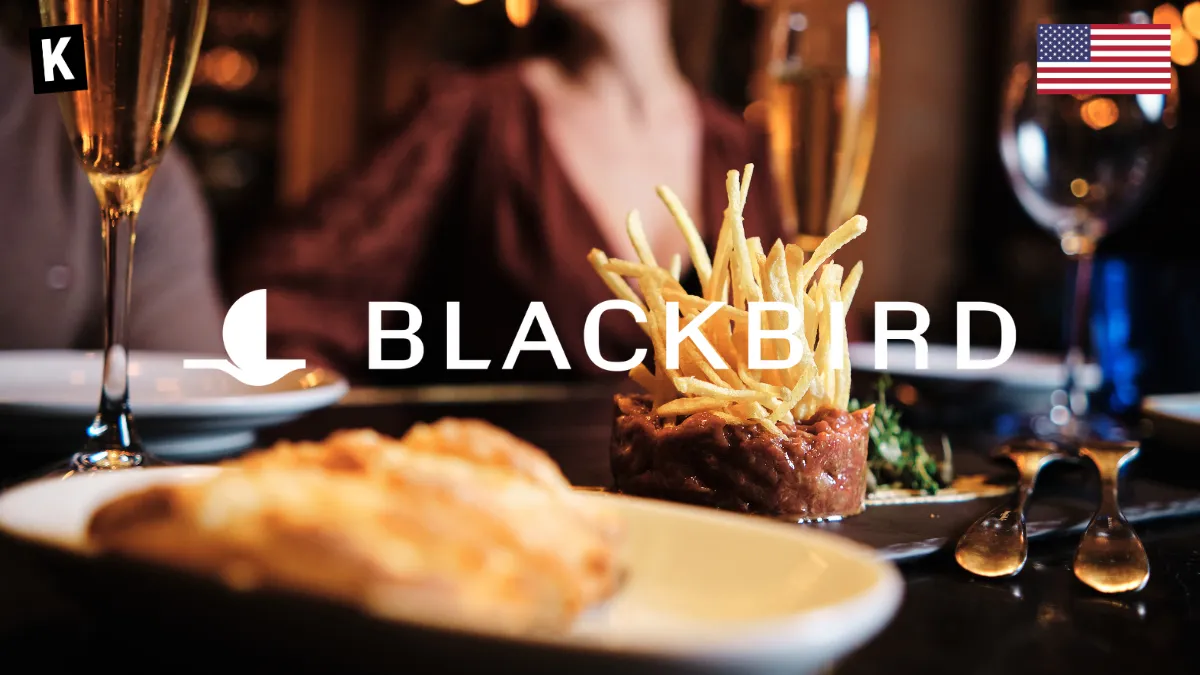 Blackbird Labs, a trailblazing platform that is reshaping the nature of customer-restaurant relationships, has raised a hefty $24M in a Series A funding round, according to a recent press release. The raise, led by crypto investment titan a16z, also saw contributions from Bolt by QED, Amex Ventures, and diverse restaurant groups like Quality Branded, Rustic Canyon Family, and Brooks Reitz.
Our mission: Give restaurants the loyalty and connectivity tools to empower every guest to feel like a regular every time. Each tap-in with Blackbird earns you access, rewards, perks, and $FLY loyalty points whenever you dine out. Download the app: https://t.co/pC9EF9eiPC (4/4)

— Blackbird (@blackbird_xyz) October 4, 2023
Using Web3 technology, Blackbird aspires to create memorable dining experiences by capturing and leveraging patrons' data. From diners' preferred tables to their birthdays and food allergies, Blackbird's platform stores this information on the blockchain. This customer-centric approach gives restaurants the opportunity to turn regular customers into VIPs, tailoring their dining experience based on the data provided.
After an eleven million dollar seed funding haul last year, this recent round prepares Blackbird to level up its offerings, rapidly expanding into new markets and rolling out innovative features. It aims to improve how restaurants engage with their regular patrons, boosting industry margins and customer numbers that have struggled in recent years.
At the heart of Blackbird's platform is a native, non-transferable token, FLY. Users earn FLY tokens as they frequent participating restaurants, further incentivizing repeat visits. As users accumulate FLY, they gain access to special perks: discounted meals, off-menu items, and even free appetizers. Blackbird also plans to introduce a referral system, allowing users to earn more FLY tokens by bringing in new patrons.
Ben Leventhal, Blackbird's founder, and CEO, envisions his platform reinventing the interaction between restaurants and customers.
"This is the first time the industry is facing economic challenges head-on. Having reputed investors on board definitely adds to efforts to achieve our goals."
The platform has already registered more than 80 restaurants, with 22 live locations where diners can already start benefiting from the perks. Matt Sueoka, the Global Head of Amex Ventures, referred to Blackbird as a "compelling platform," lauding the ways it employs Web3 tech to enhance the dining experience.
As Blackbird continues to grow and evolve, there's anticipation that this novel, Web3-infused approach can transform the traditional restaurant industry, offering a robust solution for eateries looking to better serve, understand, and reward loyal customers.
With a bold vision and strong backing, Blackbird's journey toward revolutionizing the restaurant industry is just taking flight.