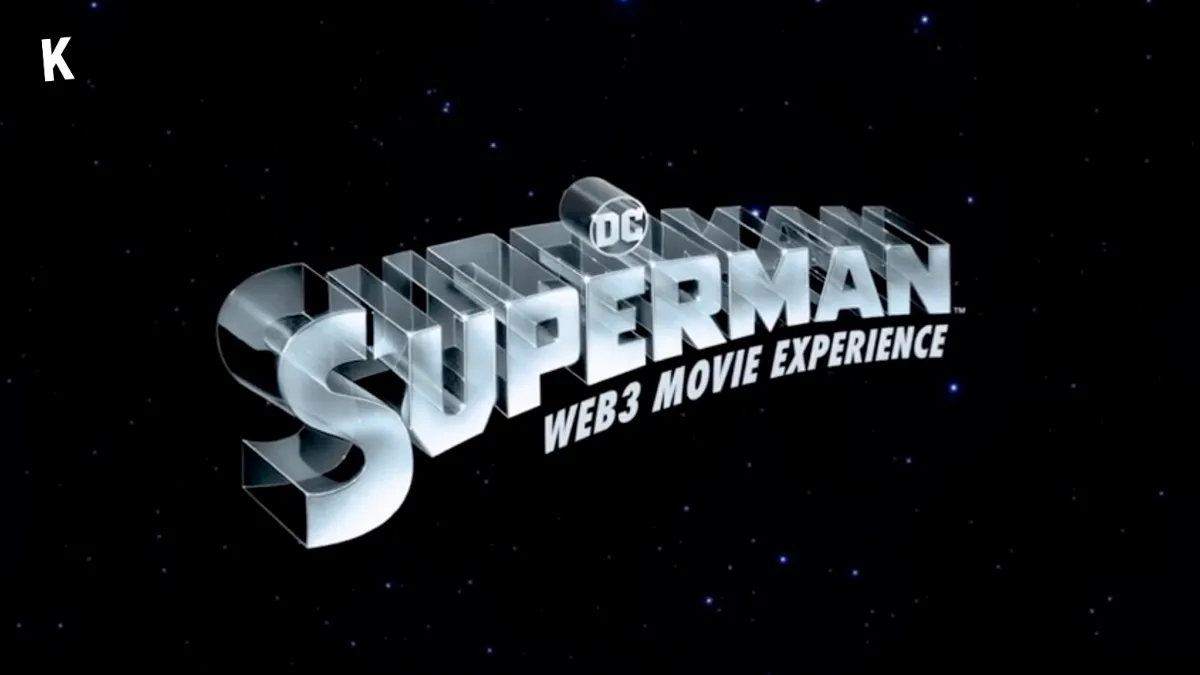 Step into a new paradigm of entertainment as Warner Bros., in partnership with content blockchain leader Eluvio, unveils the next leap in
the WB Movieverse
– the Superman Web3 Movie Experience. This groundbreaking initiative promises fans a unique opportunity to interact and own Richard Donner's 1978 Superman film in an all-new immersive manner.
Reimagining Movie Consumption with NFTs
The Superman Web3 Movie Experience: What's Inside?
Coming alive on the 9th of June, the Superman Web3 Movie Experience extends beyond just watching the film. Be it on desktops, smartphones, tablets, or TVs, owners can enjoy the movie in stunning 4K UHD quality, access exclusive features, engage with digital art by leading DC artists, uncover hidden easter eggs, and even sell their NFT on a community marketplace.
https://twitter.com/WarnerBrosNFT/status/1665750586929696769?s=20
Standard and Premium Multimedia NFT Editions
Warner Bros. caters to a wide audience by offering two distinctive editions of the multimedia NFT – Standard and Premium. The Standard Edition, priced at $30 for a week, includes an interactive menu, the theatrical version of the movie, and exclusive image galleries. For $100, the Premium Edition fans get three film versions, additional special features, and galleries featuring details from the Warner Bros. archive. It also introduces three distinct illustrations of Christopher Reeve's Superman, each crafted by a different DC artist.
Riding on the Eluvio Blockchain
Warner Bros. and Eluvio – A Power-packed Alliance
Powering the Superman Web3 Movie Experience is the innovative Eluvio Content Blockchain, famous for backing the NFT mint of AMC's "The Walking Dead." This high-performance Web3 platform empowers publishers and fans to enjoy, monetize, and interact with movies, digital albums, digital collectibles, and metaverse, all directly.
Eluvio's Impact in the Entertainment Industry
Eluvio's CEO and co-founder, Michelle Munson, celebrates the collaboration stating, "Superman: The Movie is being released as an exclusive Web3 film and immersive digital collectible for the first time. Eluvio is honored to back this novel digital sell-through experience for 4K films and premium video assets – all streamed from and backed by secure blockchain access and ownership on the Eluvio Content Fabric."
As streaming services continue to disrupt traditional media consumption, Warner Bros. has embarked on a visionary path, transforming its iconic movies into non-fungible tokens. Starting with "The Fellowship of the Ring" and now "Superman," Warner Bros. is charting a new course in Web3, converting its intellectual property into digital assets and shaping the future of movie engagement.
Key Points
What is the Superman Web3 Movie Experience?
This is a unique offering by Warner Bros. in collaboration with Eluvio. It allows fans to own an NFT of the 1978 Superman film, offering exclusive content, and interactive features.
How can I purchase the Superman Web3 Movie Experience NFT?
The NFT will be available for sale on the WB Movieverse starting 9 June. You can use credit cards or cryptocurrency for purchase.
What are the Standard and Premium Editions?
The Standard Edition includes the theatrical version of the movie, special content, and an image gallery. The Premium Edition offers more – three different movie versions, exclusive features, and unique illustrations of Superman.
Who is behind the Superman Web3 Movie Experience?
The Superman Web3 Movie Experience is powered by Eluvio, a pioneer in content blockchain technology. Their platform supports direct monetization and engagement with various forms of digital content.