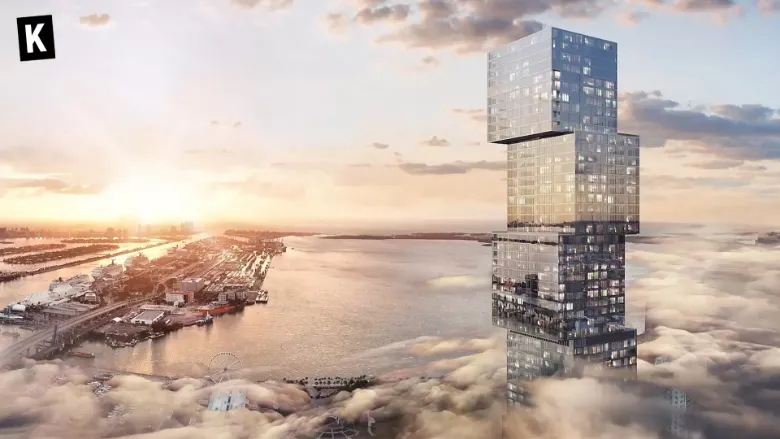 The Waldorf Astoria  Residence Miami, a luxury hotel and residential building located in the heart of Miami, has recently announced that it will now accept cryptocurrencies as a form of payment for its luxury condos. This is a groundbreaking move, as it is one of the first real estate developments in the world to allow clients to purchase properties using digital currencies.
The Waldorf Astoria Residence Miami offers an exclusive and sophisticated lifestyle with breathtaking views of the city and the Atlantic Ocean. The new building, designed by world-renowned architect Carlos OTT, features spacious and elegantly designed condos ranging from one to four bedrooms and penthouses. Each unit is equipped with state-of-the-art amenities and luxurious finishes, making it the perfect choice for those looking for a high-end living experience.
In recent years, the use of cryptocurrencies has become increasingly popular, with many people looking for new and innovative ways to invest their money. By accepting cryptocurrencies, the Waldorf Astoria Residence Miami is catering to this growing market and making it easier for potential buyers to invest in their properties.
This move towards accepting cryptocurrencies is part of the Waldorf Astoria Miami's commitment to innovation and staying ahead of the curve in the real estate market. The use of cryptocurrencies offers several benefits, including increased security, speed, and reduced transaction costs. Moreover, it eliminates the need for intermediaries, making the transaction process faster and more efficient.
Discover the Waldorf Astoria Residence in Miami.
Here are some details about this amazing project you can purchase in crypto with FTX.
First 100-story tower Miami  (1049 feet tall, tallest residential tower South of New York)
Conceptually designed by world renowned architect Carlos Ott in collaboration with Sieger Suarez Architects
Sectioned in 9 stacked glass cubes
First 3 cubes contain hotel rooms, suites and amenities
Cubes 4-8: residential units
Cube 9: penthouse units (can purchase half or entire floor; 13 foot ceilings)
Private elevators
AMENITIES
Waldorf Astoria level service and experience
3rd floor private residential lounge, billiard room and hospitality suite (residents only)
Fitness center
Spa
Pool level:   All-Day Dining Brasserie , cafe, bar and restaurant overlooking the Bay
Waldorf Astoria immersive resort-style pool with outdoor café  and private cabanas
World-famous Peacock Alley
Grand Ballroom, Junior Ballroom, Meeting rooms, Outdoor terraces
5th floor Signature Restaurant (Renown chef to be announced)
40th floor Private residential pool with whirlpools and lounging areas
Access to all Waldorf Astoria services on-demand
Complimentary 24-hour valet parking
Do not hesitate to contact Ylan RODRIGUEZ from Barnes International to know more about it.
y.rodriguez@barnes-international.com