Business News
The $cashtags now show you price charts in Twitter search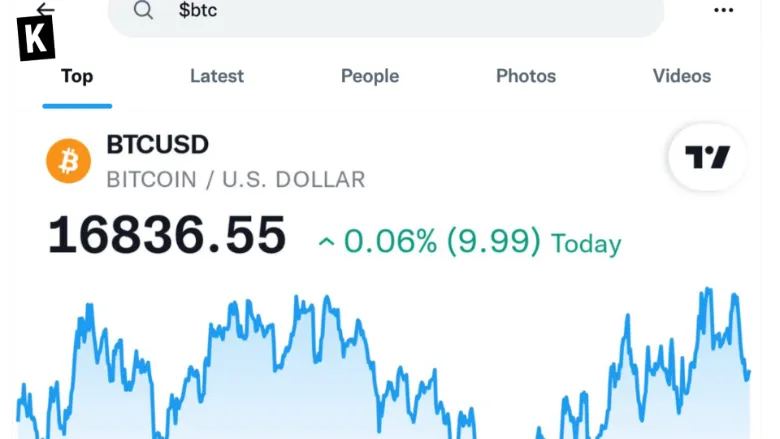 Twitter has integrated price charts for major stocks and assets, powered by Trading View, including Bitcoin and Ethereum, in its new "$Cashtag" feature.
We have no details on the scope of the feature, which seems to be quite limited now as it doesn't go further than those two crypto for now.
The link "View on Robinhood" below the chart could also indicate an upcoming partnership between the exchange and the social media platform, though anything has yet to be declared one or both parties.
Stay ahead of the game with our Crypto News.
Boost your knowledge about Crypto with our Crypto Encyclopedia.