Altcoins News
Blockchain News
Crypto News
Solana Surges Ahead with a 36.87% Increase in 7 Days
Layer-1 network, Solana, proves its prowess in the cryptocurrency market, outpacing Cardano and other noteworthy names with its recent price surge and robust NFT sales.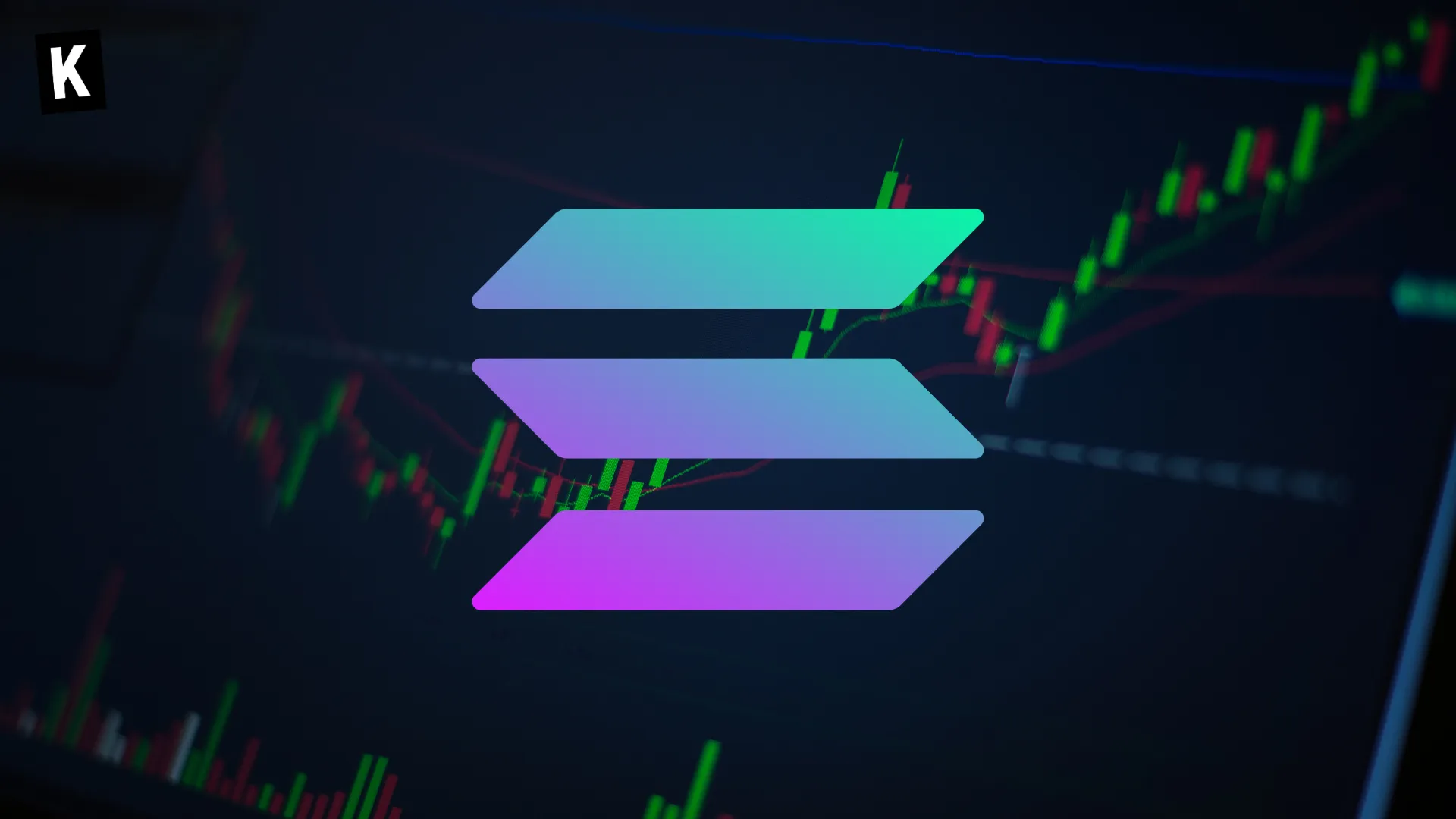 Amidst a prevalent bullish trend in the cryptocurrency sector, Solana (SOL) has emerged as a standout performer. Renowned for its scalability, this Layer-1 network has experienced an impressive 36.87% increase in market value over the last week, culminating in a significant milestone achieved today.
Surpassing notable contenders such as Cardano (ADA), Solana has not just positioned itself as a market leader but has outshined all other cryptocurrencies in the top ten rankings. A surge of investments, predominantly from Asian markets, has bolstered Solana's market capitalization to an impressive $12.9 billion, securing its eighth position on CoinGecko. Meanwhile, Cardano, valued at $9.3 billion, occupies the ninth spot.
Beyond its token price, Solana's influence has permeated the non-fungible tokens (NFTs) market. CryptoSlam reports show that Solana has gained traction with $1.11 million in NFT sales within a 24-hour period, significantly eclipsing Cardano's $268,112.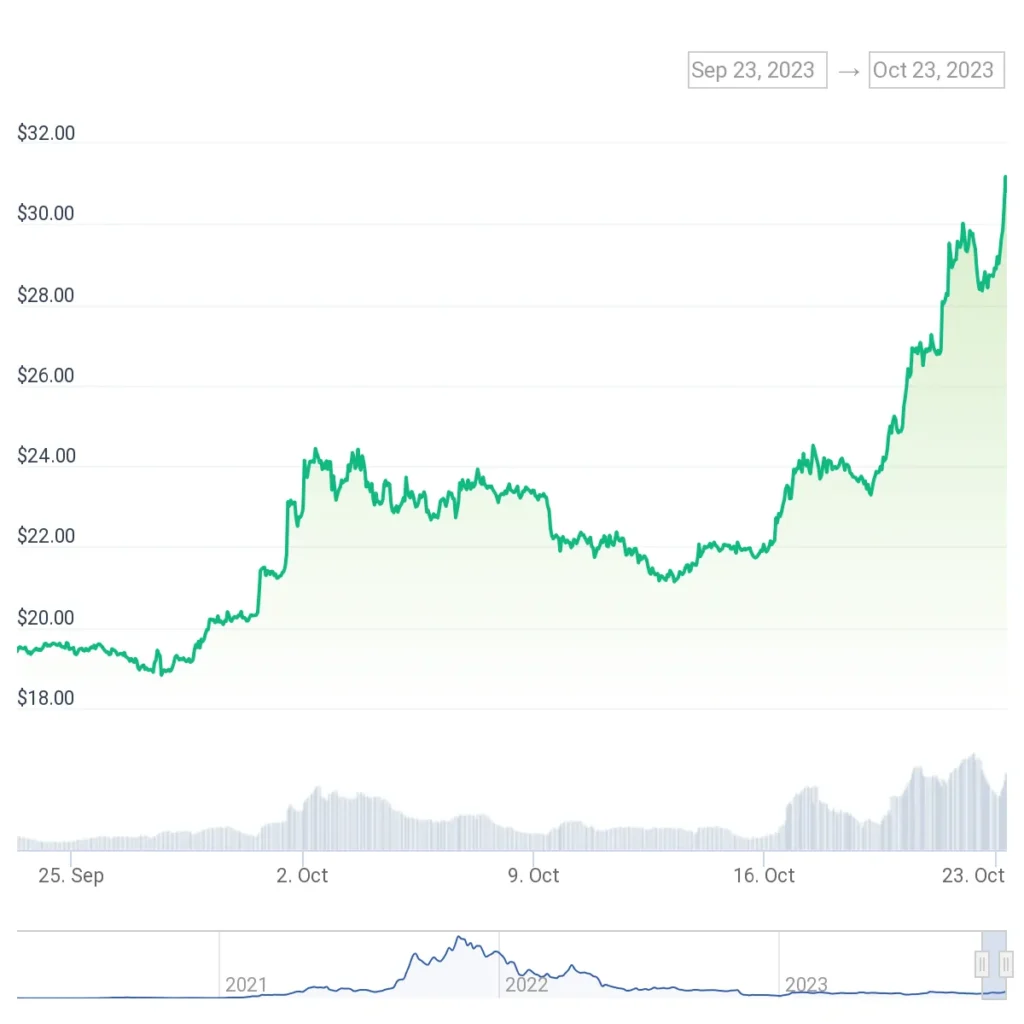 At the beginning of October, Solana was confined to a trading range of $23-$24. However, it has since reversed its trajectory, reaching a spot price of $31 today, a 4.2% increase from the previous day. This recent development surpasses the expectations of many financial analysts, showcasing Solana's rapid growth and potential in the market.
The surge in Solana's market value can be attributed to its swift expansion in the decentralized finance (DeFi) sector, with the progress of the Solana ecosystem playing a crucial role in driving the cryptocurrency's market value.
Noted macro investor Raoul Pal has maintained a bullish stance, predicting substantial growth for SOL. He underscores a successful pattern test, suggesting that SOL's price could potentially scale even greater heights. With today's price surge to $31, Solana is beginning to realize these predictions.