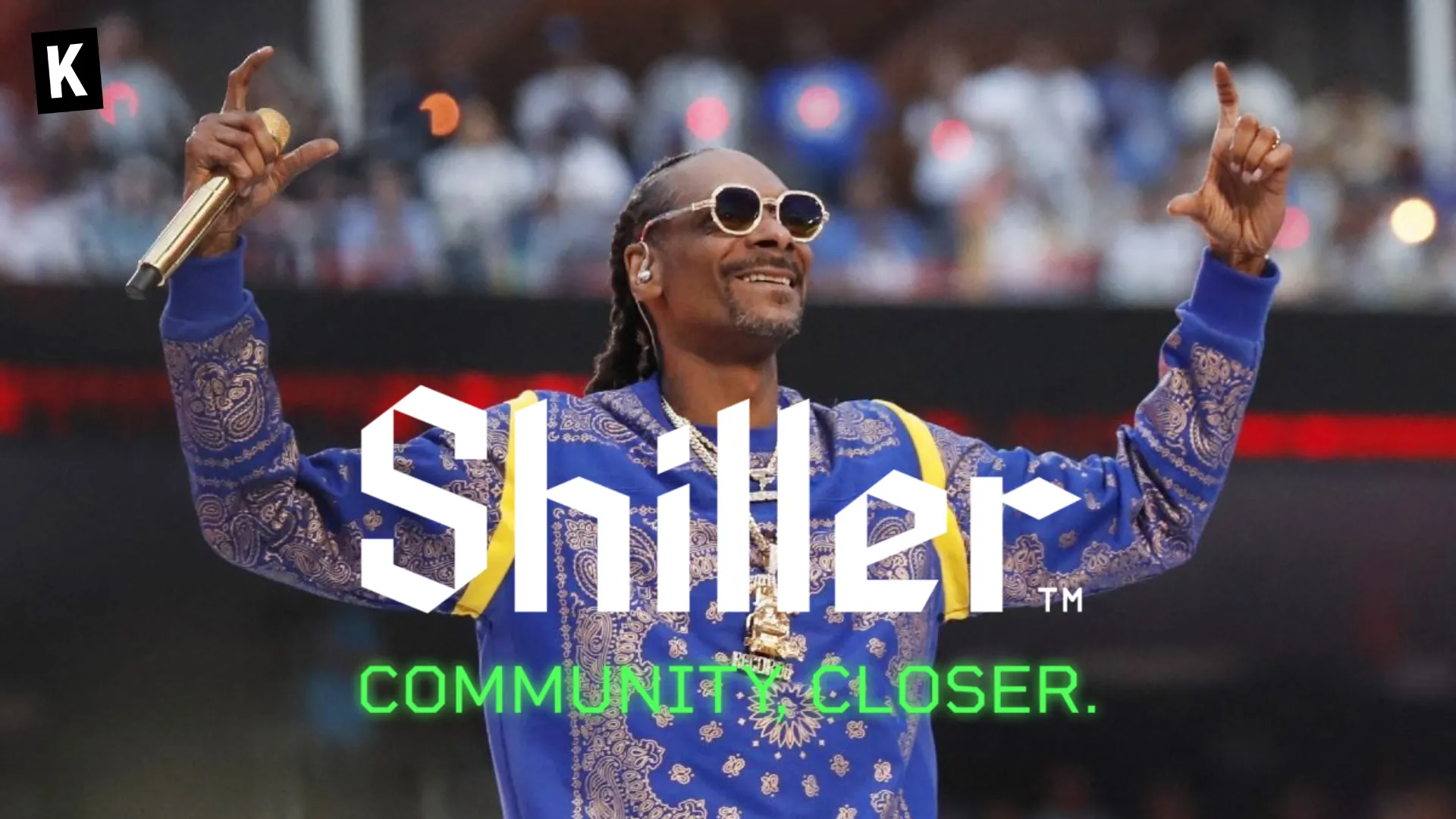 Shiller, a new Web3 platform, is set to launch in April of 2023 and promises to be one of the first sites where content creators and influencers can monetize their audience. Shiller recently announced that it has a high-profile co-founder, West Coast rapper Snoop Dogg, who is known for his conviction in Web3 circles.
Snoop Dogg partners with Sam Jones to launch Shiller
Shiller is a Web3 platform that enables content creators and influencers to monetize their audience through token-gated content, non-fungible tokens (NFTs), and tips that creators can cash out to fiat currency. It allows creators to create their own tokens and digital passes and promote them to their audience via video and audio streams.
With its launch in April 2023, Shiller aims to be one of the first Web3 sites to offer such features. The company has already attracted an "army" of creators to sign up, but some users on Twitter have criticized it, comparing it unfavorably to YouTube.
The Doggfather's involvement in Web3
Snoop Dogg has been a well-known figure in Web3 circles since 2021, and his involvement in Shiller is another project he has taken on in the space. In the past couple of years, the rapper has partnered with metaverses, launched NFT collections, and incorporated his music into this new technology sphere.
For example, a month ago, Snoop Dogg collaborated with Billy Ray Cyrus and the Avila Brothers to launch an NFT set based on their hit single 'A Hard Working Man.' He also collaborated with Web3 startup Astro Project to debut a 'Curb Your Enthusiasm'-themed video and an NFT collection of digital donuts. In addition, Snoop Dogg and Method Man released a single to celebrate International NFT Day. And that is without talking about his partnership with Gala Music, with whom he collaborated last year, notably for the launch of his new B.O.D.R album.
What's next for Snoop Dogg and Web3?
Snoop Dogg's involvement in Shiller shows that he is committed to the next iteration of the internet. As one of the most well-known figures in Web3, we can expect to see him involved in many more projects in the space.
Stay ahead of the game with our NFT News.
Boost your knowledge about NFTs with our NFT Encyclopedia.