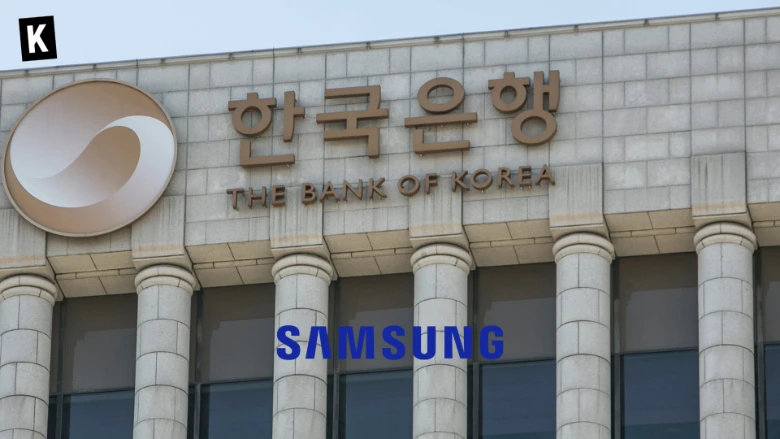 Samsung Electronics and the Bank of Korea have inked a monumental memorandum of understanding to join forces in exploring the potential of offline
Central Bank Digital Currency (CBDC)
. This collaboration could usher in a new era in the way financial transactions are conducted, one where payments and remittances are made possible without the need for internet connectivity.
Samsung's Role and The Power of NFC
The tech giant Samsung, previously involved in the Bank of Korea's 'CBDC simulation study', has developed a pioneering offline CBDC payment technology. This technology leverages near-field communication (NFC), enabling transactions to be made and received using Samsung's Galaxy devices.
Securing Offline Payments
The collaboration is set to minimize security concerns around offline payments. Samsung's Galaxy smartphones and watches, equipped with a Secure Element (eSE) chipset, provide a robust security level for these transactions. This chipset has earned the coveted EAL 6+ grade hardware certification under the international CC (Common Criteria) security evaluation standard.
Resilience Amid Disruptions
The Bank of Korea and Samsung are also probing the viability of stable payment systems that can persist even amid natural disasters and other situations where internet connectivity is compromised. This characteristic would potentially make offline CBDCs a reliable solution during times of civil or political unrest.
Anticipating Regulatory Changes
This development follows the Korean Central Bank governor Rhee Chang-yong's skepticism regarding the CBDC's benefits amidst the crypto market's upheaval last year. However, with South Korea's crypto regulations expected to come into effect later this year, the offline CBDC research is being closely watched.
This groundbreaking collaboration between Samsung and the Bank of Korea could potentially change the landscape of financial transactions. By enabling offline payments using Galaxy devices, they are not only pushing the boundaries of what's possible but also ensuring financial inclusion and resilience in the face of disruptions.
Key Points
What is an offline CBDC?
An offline CBDC allows for transactions to be conducted without a persistent connection to a centralized ledger, effectively enabling peer-to-peer value settlement with or without intermittent connection.
What role does Samsung play in this initiative?
Samsung is contributing its advanced security technology and Galaxy devices to facilitate offline CBDC transactions. These devices come equipped with a Secure Element (eSE) chipset that provides robust security.
Why is this collaboration significant?
This partnership between Samsung and the Bank of Korea could revolutionize financial transactions, making them possible without internet connectivity. It also offers a solution for stable payment systems during times of disruptions or lack of internet access.