Business News
Crypto News
Gaming News
Metaverse News
NFT News
Roblox Denies Integration of $XRP Amid Rising Cryptocurrency Fake News
Roblox, the influential online gaming platform, has debunked rumors concerning the integration of XRP payments, asserting its non-acceptance of any form of cryptocurrency as a method of payment.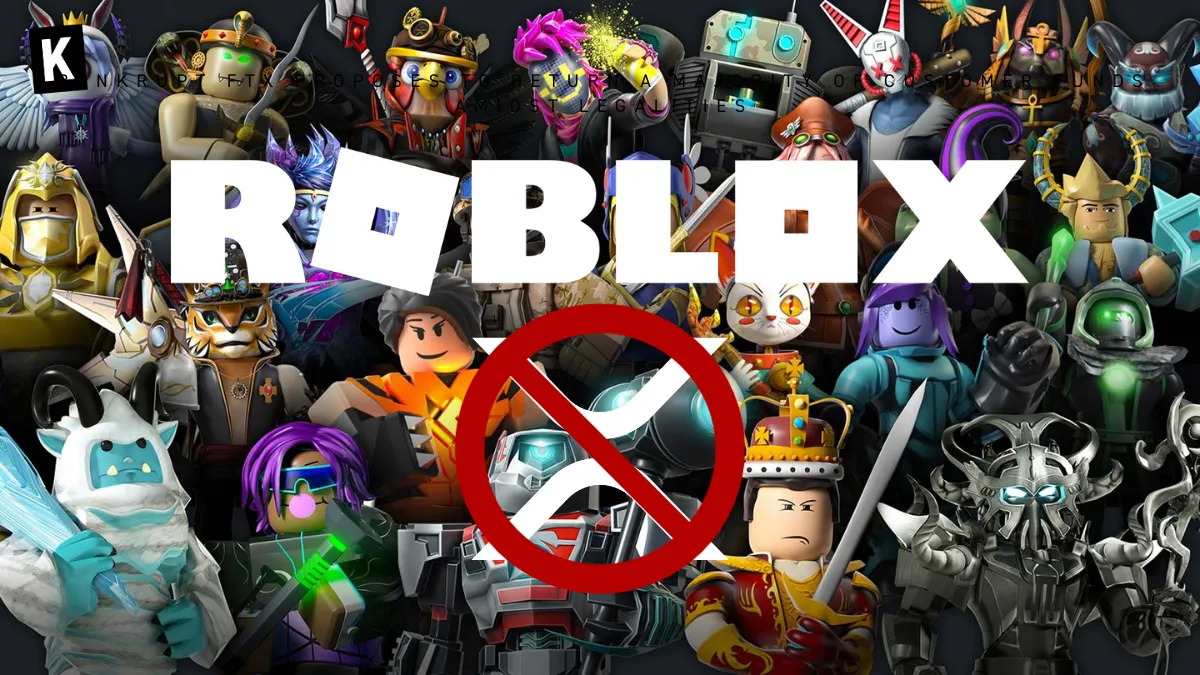 In a flurry of misinformation, another false crypto news has been brought to light. Roblox, a dominant figure in the gaming industry, recently corrected the news that it was integrating XRP payments into its system. This claim, which circulated on social media and other news platforms, has been publicly refuted by the global gaming platform.
An executive from the gaming company explicitly stated that the reports purporting the integration of crypto payments were "inaccurate" and "simply false." This denial comes in response to the rumors triggered earlier this week when Bitpay, a Bitcoin payment service provider, erroneously suggested via social media that Xsolla, a video gaming company, had begun accepting cryptocurrency payments. In its misleading post, now deleted, BitPay tagged numerous gaming businesses, including Roblox and SMITE, leading to widespread speculation regarding Roblox's potential adoption of XRP payments.
BitPay has since withdrawn its announcement. Unfortunately, the false news had already permeated various networks and was broadly reported by several news channels. For the time being, Roblox continues to endorse its primary payment methods, such as debit and credit cards and Roblox Gift cards. The popular gaming company has made it unequivocally clear that it does not facilitate or accept any sort of cryptocurrency payment methods, including Bitcoin.
This occurrence is part of a broader trend of unverified and misleading news that has been pervading the crypto sector at the start of the week. A false report about the approval of BlackRock's Bitcoin ETF by the United States Securities and Exchange Commission (SEC) was amongst the fake news disseminated. Despite the SEC's denial of these claims and warnings about the authenticity of information, John E. Deaton, a pro-Ripple lawyer, publicly disputed the SEC's statement. Deaton emphasized the importance of relying on independent judges for trustworthy information rather than trusting the SEC as the primary information resource about regulatory news.
The spreading of fake news isn't just a crypto phenomenon; it has also been a significant issue in other sectors. In the Roblox-XRP integration case, which turned out to be false, the news spread rampantly on social media and several news organizations picked up the story and ran with it. An influencer in the crypto space even cited the news as evidence of an improving legal environment for $XRP. This highlights the importance of verifying information before sharing or acting upon it.
Notwithstanding the lack of cryptocurrency integration, Roblox continues to make waves in the industry. It has been considered by some as a type of metaverse due to its virtual world, builder's paradise, and wide array of games to enjoy. During the bear market, countless global companies saw the potential of using Roblox to reach a younger audience.