NFT News
Reddit's NFL-Themed NFT Avatars Kickstart the Football Season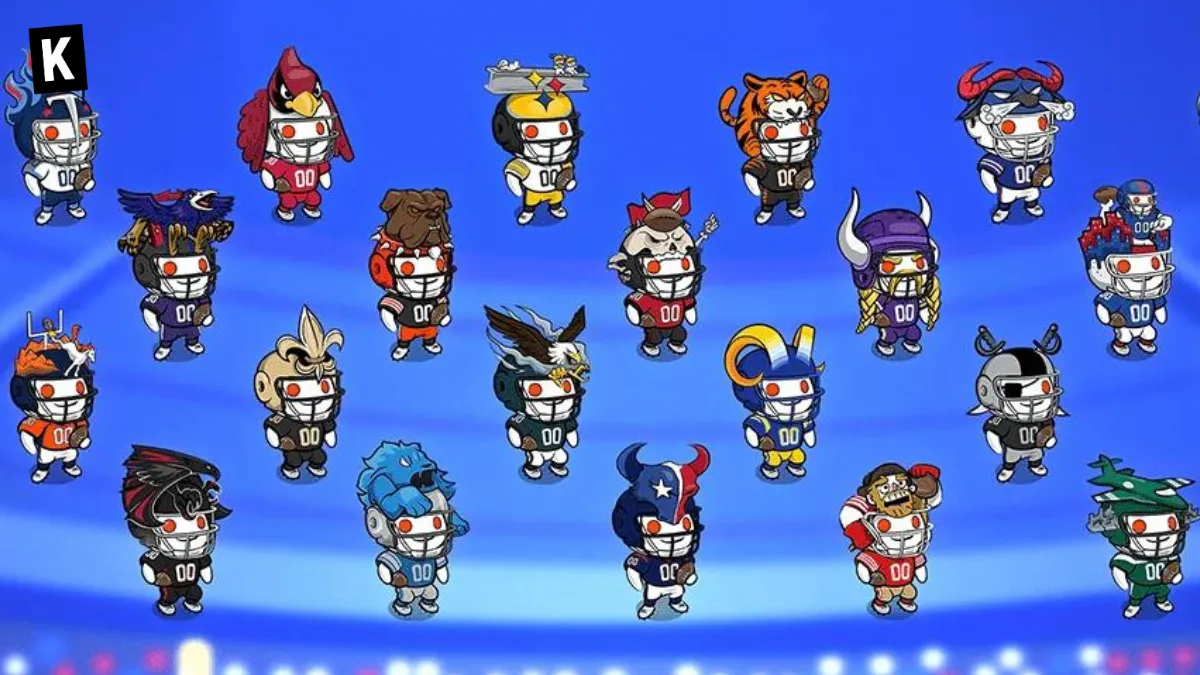 As the curtain rises on the National Football League (NFL) season with an opening clash between the Kansas City Chiefs and Detroit Lions, Reddit is joining the action by launching a unique collection of digital avatars. These avatars are supported by
non-fungible tokens (NFTs)
and are themed around the 32 NFL teams. This latest initiative from Reddit limits the number of avatars to 500 per team, presenting a total of about 16,000 avatars for fans to rally behind.
Reddit's NFT Evolution : From 'Snoo' to Sports
With the avatars priced at $25 each, this launch stands as one of the largest NFT collections from Reddit. The avatars are based on Reddit's iconic alien mascot, 'Snoo'. This isn't Reddit's first foray into NFL-themed NFTs; earlier in the year, they released 500,000 limited-edition NFTs associated with Super Bowl LVII. All of these NFTs are available on the OpenSea marketplace.
https://twitter.com/Reddit/status/1699504671595868244?s=20
Reddit's involvement in NFT minting has seen a tremendous increase recently, thanks to its collaboration with the NFL. The rise in the number of avatar owners on Reddit is a testament to the rapidly growing interest in NFT avatars among the platform's users.
Reddit's digital avatars are not just collectibles. They also serve as a way for users to represent their favorite NFL teams in discussion threads. Candid conversations and passionate debates continue to thrive on the platform, making these avatars a valuable addition to the user experience. Reddit further enhances this experience by providing a 'Vault', a digital wallet within its mobile app, where users can safely store and manage their digital collectibles.
The Dynamic Link: Sports Fans and NFTs
Recent surveys have highlighted the affinity sports fans have for digital assets like NFTs and cryptocurrencies, such as Bitcoin and Ethereum. The link between sports fans and these digital assets seems instrumental in driving NFT sales in the sports sector. The fact that many of these sports NFTs are limited in number only adds to their appeal, fostering a sense of community among sports fans and opening up investment opportunities. This connection between sports enthusiasts and NFTs has significantly spurred the sale and popularity of sports NFTs.
Reddit's recent launch of NFL-themed NFT avatars marks an exciting trend towards the merge of sports and digital assets. The platform's attempt to leverage the start of the NFL season showcases the vast potential of this synergy. As sports fans continue to embrace digital assets, the sports industry seems to be on the brink of an NFT revolution.
Key Points
What has Reddit introduced for the new NFL season?
Reddit has launched approximately 16,000 NFT avatars to commemorate the start of the NFL season.
How much does each avatar cost?
Each avatar is priced at $25.
What design theme do the avatars follow?
Each avatar is based on the 'Snoo', Reddit's iconic alien mascot.
How can users manage and store these NFT avatars?
The avatars can be securely stored and managed in the 'Vault', a digital wallet within Reddit's mobile app.
Why are sports NFTs gaining in popularity?
Sports fans have displayed a growing fondness for digital assets, such as NFTs, contributing to the rapid growth and appeal of sports NFTs.