Altcoins News
Blockchain News
Polygon Gears Up for Future with 2.0 Upgrade: POL Smart Contracts Live on Testnet
Polygon Labs announces key advancements in Polygon 2.0, unveiling POL contracts on the Goerli testnet, PIP-24 & PIP-25, and plans for a new governance structure, while MATIC's value experiences notable fluctuations.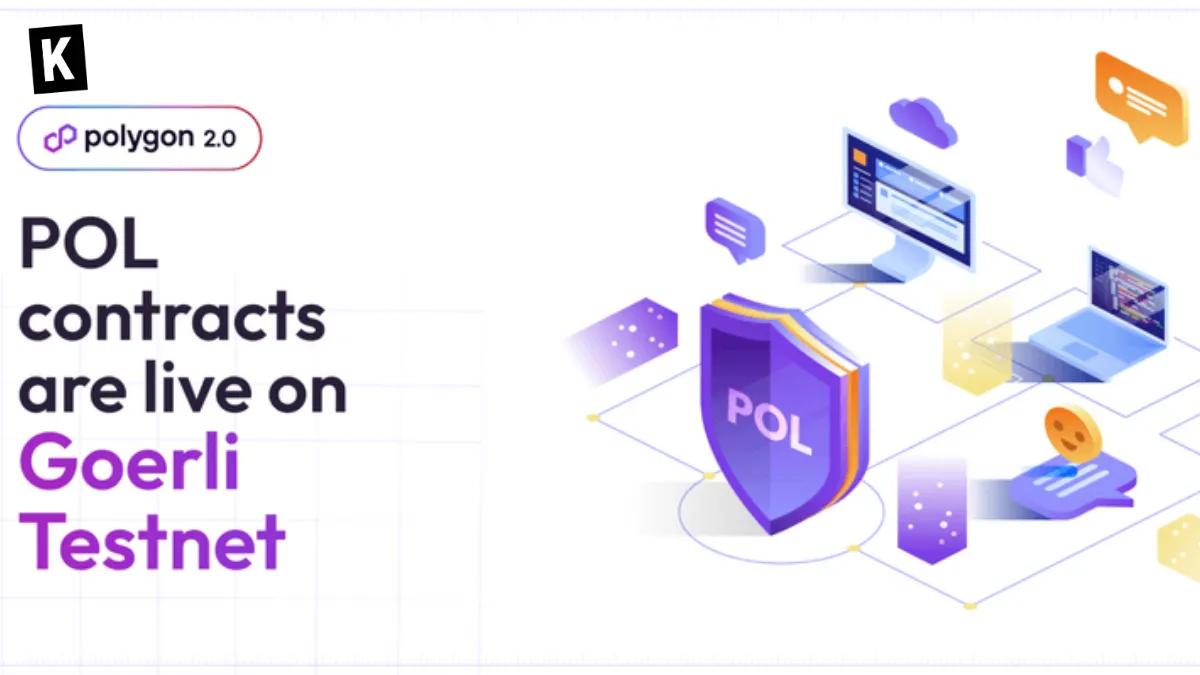 On the journey to create Polygon 2.0, Polygon Labs announced a critical advancement – POL contracts' deployment on the Goerli testnet. Following community consultations, two Polygon Improvement Proposals (PIPs), PIP-24 and PIP-25, were also released and implemented. This move marks a significant stride towards bringing the new Polygon 2.0 to life, setting the stage for a redesigned architecture aimed at enhancing scalability, security, and user-friendliness.
Today, as a result of community consultations, POL contracts will be live on Goerli testnet.

A major step towards bringing Polygon 2.0 to life.

Based on the community's feedback during the PIP governance process, PIP-24: Change EIP-1559 Policy & PIP-25: Adjust POL Total Supply,… pic.twitter.com/li8OF0o3jC

— Polygon Devs (@0xPolygonDevs) October 4, 2023
POL, a key element of this revamping, is expected to facilitate an ecosystem of zero knowledge-based Layer 2 chains. This will be achieved through enabling staking, community ownership, and governance. In line with community feedback, the PIP governance process resulted in the release of PIP-24: Change EIP-1559 Policy, and PIP-25: Adjust POL Total Supply. These proposals seek to set the stage and initiate the required adjustments for the coming upgrades.
Post this announcement, the first steps of the new proposed governance for Polygon 2.0 will be shared in the next few weeks, focusing on forming a novel Ecosystem Council. The council will comprise thought leaders and technology specialists, to guide the development and governance of the platform.
A pivotal feature of this upgrade is the integration of zero-knowledge (ZK) proofs, which significantly enhance transaction privacy. Efforts are already underway to improve the Polygon zkEVM solution.
Along with ZK proofs, Polygon 2.0 will also adopt a new infrastructure – shards. This will enable the network to process transactions in parallel, thereby significantly improving throughput. With enhanced scalability, the network can handle more substantial DApps and sustainably grow its user base.
Over the last week, the value of MATIC surged by more than 15%, indicating a strong upward trajectory, even temporarily reaching $0.6 according to CoinMarketCap. However, the trend did not hold and MATIC lost more than 5% in the last 24 hours, coming back down to the $0.56 area.