Crypto News
NFT News
NHL Embraces the NFT Trend with the Launch of Digital Collectibles
Following in the footsteps of Disney and Dapper Labs, the National Hockey League launches NHL Breakaway, a platform to collect, trade and display 'digital collectibles' of NHL highlights.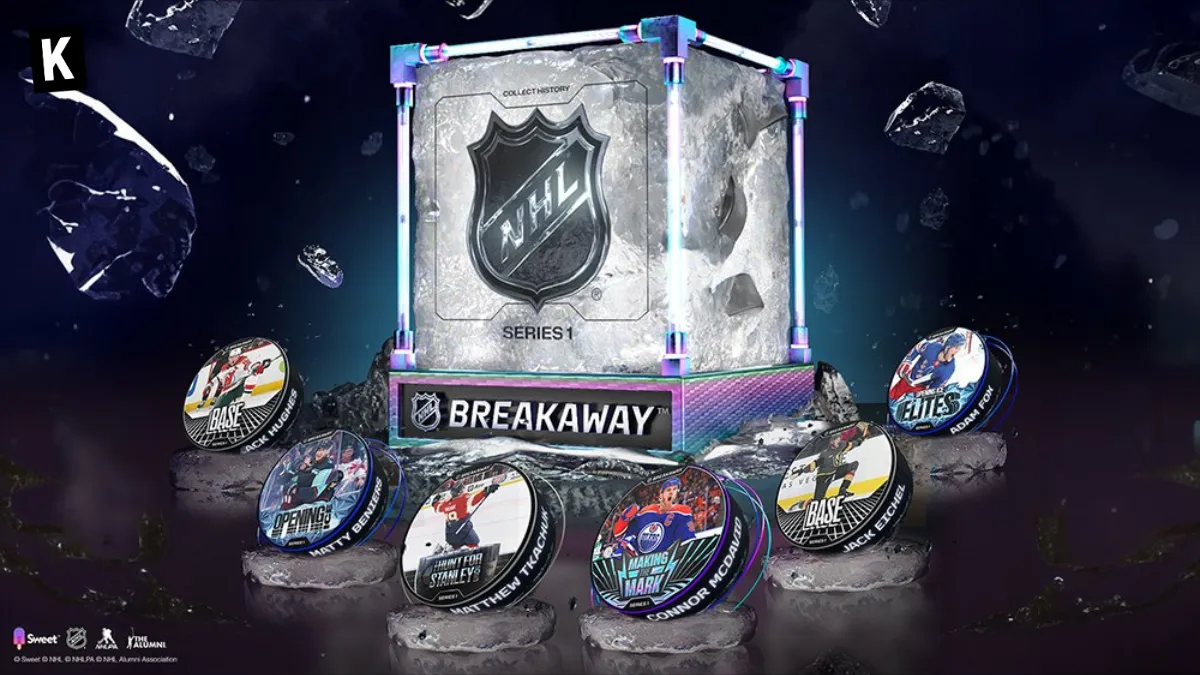 In line with an emerging trend among mainstream organisations, the National Hockey League (NHL) becomes the latest to introduce its own version of non-fungible tokens (NFTs), choosing to refer to them as digital collectibles.
Recent similar initiatives include Disney's "digital pin" platform, developed in conjunction with Dapper Labs, and now NHL Breakaway, both of which are steering clear of the technical term NFT. This is part of a broader trend in the world of professional sports, with leagues such as the NBA, MLB and NFL also making a foray into the realm of digital collectibles.
Developed in partnership with Web3 company Sweet, described as an "NFT platform" that bridges the gap between brands and fans, NHL Breakaway provides an immersive experience that brings some of the most iconic moments in NHL history to the fingertips of fans. The platform enables community members to collect, gift, trade, and display set collections and highlights of their favourite players, and even participate in challenges to win exciting rewards.
Notably, this is not the NHL's inaugural venture into NFTs. In April, the league had joined forces with sports trading card company Upper Deck to release a digital collectible collection. The move was criticized by some fans who felt that the NHL was late to enter the digital asset market compared to other sports leagues.
NFL partnered with Mythical Games to create a blockchain-based game where players could collect NFTs, while Major League Baseball also dipped its toe into the NFT water. Interestingly, Scott Lawin, CEO of Candy Digital – the company that operates a marketplace where fans can collect MLB NFTs – revealed that his company had stopped using the term "NFT" two years ago, arguing that the term 'non-fungible token' is not user-friendly and doesn't help individuals understand the concept.
Just like Dapper Labs' NBA Top Shot and NFL All Day, the collectibles of NHL Breakaway are based on actual video highlights from the league, adding an extra layer of authenticity with multiple camera angles and audio components. The collectibles are minted on Polygon, an Ethereum scaling network.
Initially opened in beta to early adopters, the platform is now available to the public. Currently, NHL Breakaway is offering a Series 1 starter pack that contains six NFT collectibles, priced at $19 for the pack. A total of 5,000 of the Series 1 packs are available, with the set featuring collectible moments from players like Sidney Crosby, Jonathan Toews, and Alexander Ovechkin.