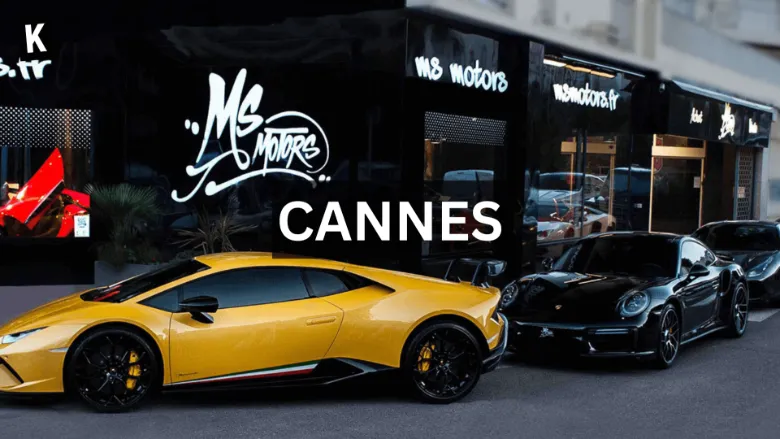 For those in the market for a luxurious car on the Côte d'Azur, look no further than MS Motors in Cannes. This cutting-edge dealership is setting the bar high by not only offering top-of-the-line vehicles, but by also embracing the future of payment technology. MS Motors is proud to be one of the first car dealerships to accept cryptocurrency as a form of payment for their stunning collection of cars.
Why Choose MS Motors for Your Next Luxury Car Purchase?
At MS Motors, customer satisfaction is their top priority. They believe that purchasing a luxury car should be a seamless and enjoyable experience, which is why they offer a wide range of payment options to meet the needs of their clients. By accepting cryptocurrency, they are catering to those who are looking for a fast, secure, and convenient way to make their dream car a reality.
What Type of Cryptocurrency Does MS Motors Accept?
MS Motors accepts a variety of popular cryptocurrencies, including Bitcoin, Ethereum, and Litecoin. This makes it easy for customers to make their purchase using their preferred method of payment. The dealership has also implemented a secure and efficient system for processing cryptocurrency transactions, ensuring a smooth experience for both the buyer and the seller.
An Extensive Collection of Luxury Cars at MS Motors
At MS Motors, you will find a diverse selection of the latest and greatest luxury cars. From sporty convertibles to sleek sedans, their collection is sure to impress even the most discerning car enthusiast. All of their cars are carefully selected and maintained to ensure that they meet the high standards of quality and performance that their customers have come to expect.
A Personalized Experience at MS Motors
The team at MS Motors is dedicated to providing a personalized experience for each and every customer. They take the time to understand the needs and preferences of each individual, and work to find the perfect car to match. Whether you are in the market for a practical daily driver or a statement piece, they are committed to helping you find the car of your dreams.
Visit MS Motors in Cannes Today
If you are looking for a luxury car dealership that combines a passion for high-end vehicles with a commitment to cutting-edge payment technology, look no further than MS Motors in Cannes. Visit their website at www.msmotors.com to explore their collection of cars and learn more about the exciting world of cryptocurrency in the car industry.
Experience the future of car buying with MS Motors in Cannes today!