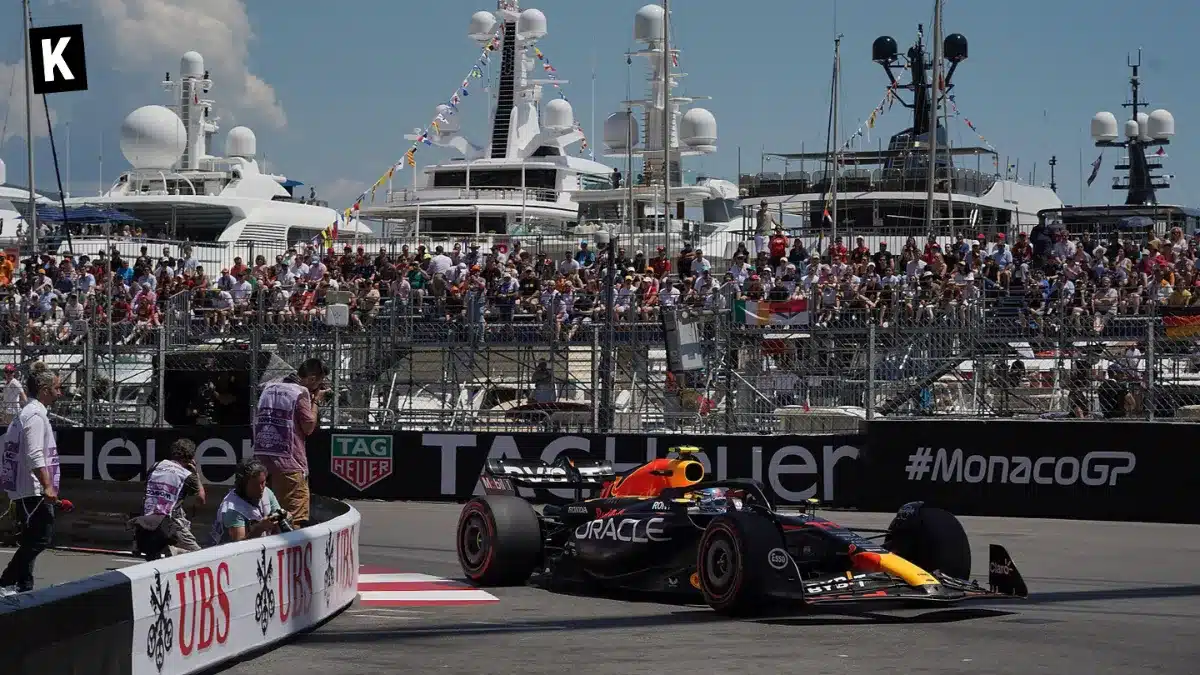 This weekend at the Formula 1 Monaco Grand Prix, race fans experienced the future of ticketing. An exclusive,
non-fungible token (NFT)
ticketing platform was launched, thanks to a pioneering partnership between Platinium Group, a leading global F1 ticket provider, and
Web3
companies Elemint and Bary.
F1 Goes Digital with NFT Tickets
In a bid to enhance fan experiences, the collaboration leverages the groundbreaking Polygon blockchain technology. Traditional paper tickets have now been replaced with NFTs, representing a major leap forward in addressing the long-standing issues of ticket fraud and counterfeiting.
The Perks of Digital Ownership
Going beyond mere entry to the event, these NFT tickets serve as digital collectibles and memorable souvenirs of the Grand Prix. Unique and unforgeable, these digital tickets even feature distinct elements of the Monaco circuit, from the iconic hairpin to the Sainte-Dévote and the Casino, enriching the keepsake for fans.

Additionally, the NFT tickets act as a digital key, opening up a plethora of benefits for ticket holders. Post-race hospitality and discounts for future races are among the unique advantages, fostering loyalty and engagement within the Formula 1 audience.
Reinventing the Fan Experience
Secure, Transparent, and Personalized
"Web3 technologies enable safer, more tailored ticketing solutions, enhancing the fan experience across all types of sports competitions," expressed Jacques-Henri Eyraud, CEO of Elemint. Bary's co-founder, Elie Zerbib, echoed this sentiment, highlighting the revolutionary breakthrough in Web3 and sports that their ticketing solution presents.
Urvit Goel, Vice President, Head of Global Business Development at Polygon Labs, celebrated the platform's potential to "enhance ticket authenticity and prevent counterfeit while providing fans with lasting digital memories."
Racing Ahead with Web3 in Sports
The integration of Web3 technology in sports has rapidly accelerated since the rise of NBA Top Shot in February 2021. Formula 1 has not been left behind in this technological race.
F1's Foray into Web3
In a notable partnership, F1 team Williams Racing teamed up with the cryptocurrency exchange Kraken, showcasing the latter's logo on their cars and uniforms. Other successful collaborations include Red Bull Racing and exchange Bybit.
A New Era for Formula 1 and Beyond
As the checkered flag dropped on the Monaco Grand Prix, a new era of fan experience began. With NFT ticketing now a reality, we wait in anticipation to see how this technology will further transform the world of sports and entertainment.
Key Points
What is an NFT ticket?
An NFT ticket is a unique, digital collectible, representing an event pass, powered by blockchain technology.
What are the benefits of an NFT ticket?
NFT tickets are unique, non-falsifiable, and offer additional benefits such as post-event hospitality and future event discounts.
Who are the partners involved in the F1 NFT ticket initiative?
The partners involved include Platinium Group, Elemint, Bary, and Polygon.
Are there other examples of Web3 usage in Formula 1?
Yes, such as the partnerships between F1 teams and crypto companies like Kraken and Bybit.
How will NFT ticketing impact the fan experience?
NFT ticketing aims to enhance fan experience by offering a more secure, personalized, and interactive approach to ticketing. It also offers fans digital memorabilia of the event.