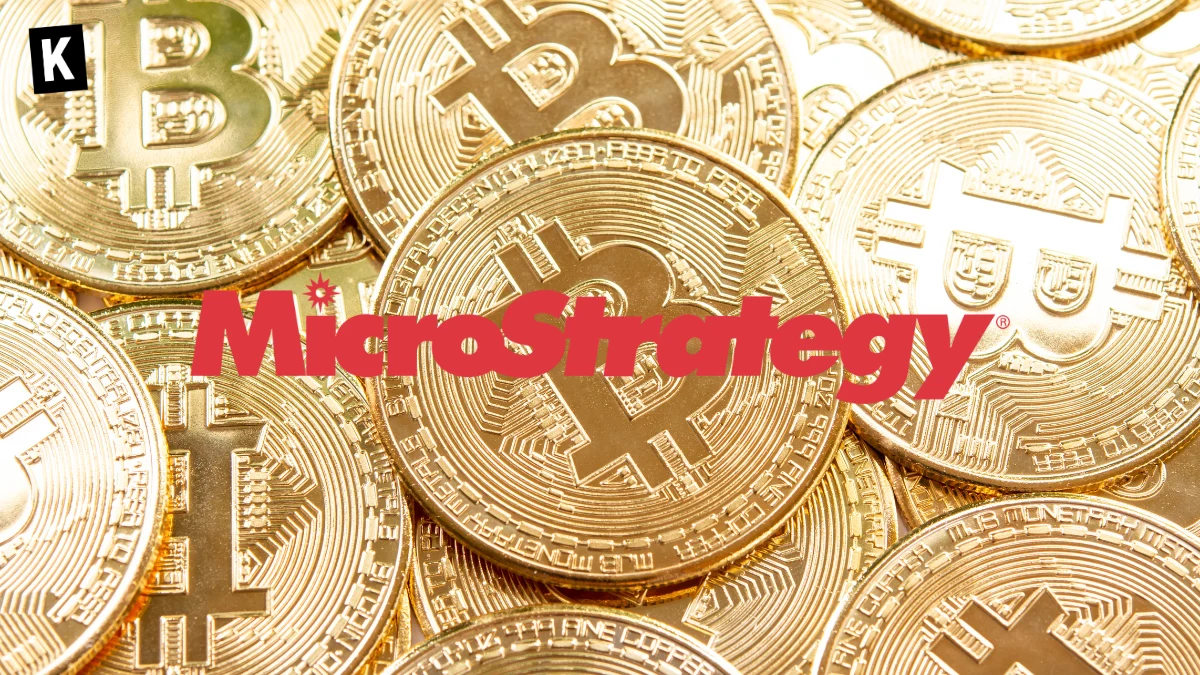 Amid the ever-evolving world of
cryptocurrencies
, MicroStrategy has made a decisive move, bolstering its position in the digital asset space. The firm, steered by executive chairman and co-founder
Michael Saylor
, revealed on July 28 the acquisition of an additional 12,333
Bitcoins
(BTC). This significant investment amounted to roughly $347 million, with each Bitcoin procured at an average price of approximately $28,136.
MicroStrategy has acquired an additional 12,333 BTC for ~$347.0 million at an average price of $28,136 per #bitcoin. As of 6/27/23 @MicroStrategy hodls 152,333 $BTC acquired for ~$4.52 billion at an average price of $29,668 per bitcoin. $MSTR https://t.co/joHo1gEnR0

— Michael Saylor⚡️ (@saylor) June 28, 2023
The Impact on MicroStrategy's Bitcoin Portfolio
Following this bold acquisition, MicroStrategy's total Bitcoin holdings have catapulted to a staggering 152,333. The company's Bitcoin portfolio, acquired at a cumulative cost of $4.52 billion, now boasts an average purchase price of $29,668 per Bitcoin. MicroStrategy has proven its commitment to the leading cryptocurrency, asserting its influence in the Bitcoin market.
MicroStrategy's Success in the Crypto Domain
MicroStrategy, under the visionary leadership of Michael Saylor, has made significant strides in the digital asset landscape. The company's bullish stance on Bitcoin reflects Saylor's firm belief in the transformative power of the digital asset. This unwavering conviction in Bitcoin's potential is revolutionizing how businesses perceive and engage with digital currencies.
The Aftermath of MicroStrategy's Purchase
Following this recent acquisition, some market observers, including Michaël van de Poppe, anticipate a potential downward movement in Bitcoin's price. Such short-term price corrections, symptomatic of the crypto market's inherent volatility, are not uncommon following substantial institutional investments.
Microstrategy has bought another 12,000 $BTC.

Time to go down again.

Impressive buying power still.

— Michaël van de Poppe (@CryptoMichNL) June 28, 2023
Broader Implications for the Bitcoin Market
Despite predictions of short-term price fluctuations, the larger context surrounding MicroStrategy's latest purchase paints a different picture. Bitcoin recently breached the $30,000 mark, triggering increased attention from institutional investors cognizant of its long-term potential. Additionally, the fervor surrounding the possible approval of a spot Bitcoin ETF has fueled market optimism. These developments suggest that institutional interest in Bitcoin is on the rise, further fortifying Bitcoin's potential for continued growth.
MicroStrategy's recent Bitcoin acquisition demonstrates the company's steadfast commitment to the world's leading cryptocurrency. While the short-term impact on Bitcoin's price remains a topic of debate, the broader implications of this purchase underscore a growing institutional interest in the asset. With its recent Bitcoin splurge, MicroStrategy continues to lead the way in the burgeoning world of digital assets.
Key Points
How many Bitcoins has MicroStrategy recently purchased?
MicroStrategy has recently purchased an additional 12,333 Bitcoins.
What is the total Bitcoin holding of MicroStrategy following this purchase?
Following this acquisition, MicroStrategy's total Bitcoin holdings are approximately 152,333.
How is MicroStrategy's recent acquisition impacting the Bitcoin market?
While some predict short-term price corrections, the broader implications highlight a surge in institutional interest in Bitcoin, signaling potential for continued growth.