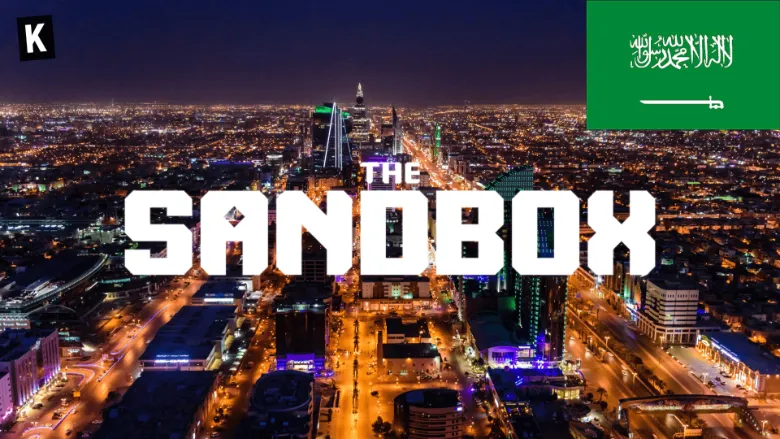 The metaverse development continues to be a significant focus in the Middle East region. The recent LEAP conference held in Riyadh, Saudi Arabia highlights key topics in the industry and marked a significant step forward in the Web3 space with a partnership ceremony acknowledging a new memorandum of understanding (MOU) between The Sandbox and the government of Saudi Arabia.
It was a true honor to sign our MOU partnership ceremony between @TheSandboxGame and the Saudi Arabia Digital Government Authority (DGA) during #LEAP 2023 conference, and we look forward to exploring, advising and supporting mutually each other in activations of the Metaverse pic.twitter.com/mTBYqlwvUa

— Sebastien 🏞 (@borgetsebastien) February 7, 2023
The MOU is with the Saudi Arabia Digital Government Authority (DGA) for the purpose of exploring, advising, and supporting each other in metaverse development. While there are no further details on the extent of the partnership, both parties are actively pushing the boundaries of the Web3 space, relative to their areas of expertise. The Sandbox has established partnerships with some of the biggest names both inside and outside the Web3 space, including Snoop Dogg, Gucci, TIME, Atari, HSBC, and Warner Music Group.
The LEAP conference in Saudi Arabia further solidifies the region's position as a hub for emerging technologies. Last November, Abu Dhabi was chosen as the location for the newly formed Middle East, Asia, and Africa blockchain association, and Dubai has been a beacon of regional innovation when it comes to the Web3 space. The Dubai International Financial Centre recently instituted a crypto token regime and released its regulations for virtual asset providers.
According to a survey conducted by KuCoin last July, Saudi Arabia is a significant market for digital currency adoption due to local regulations, and the government is actively researching the possibilities for a central bank digital currency.
The partnership between the Sandbox and the government of Saudi Arabia is a significant step towards further development in the metaverse space and sets the stage for the region to establish itself as a leader in emerging technologies. As the Web3 space continues to evolve and advance, partnerships like this one will play a crucial role in shaping the future of the metaverse.
Stay ahead of the game with our Metaverse News.
Boost your knowledge about Metaverse with our Metaverse Encyclopedia.