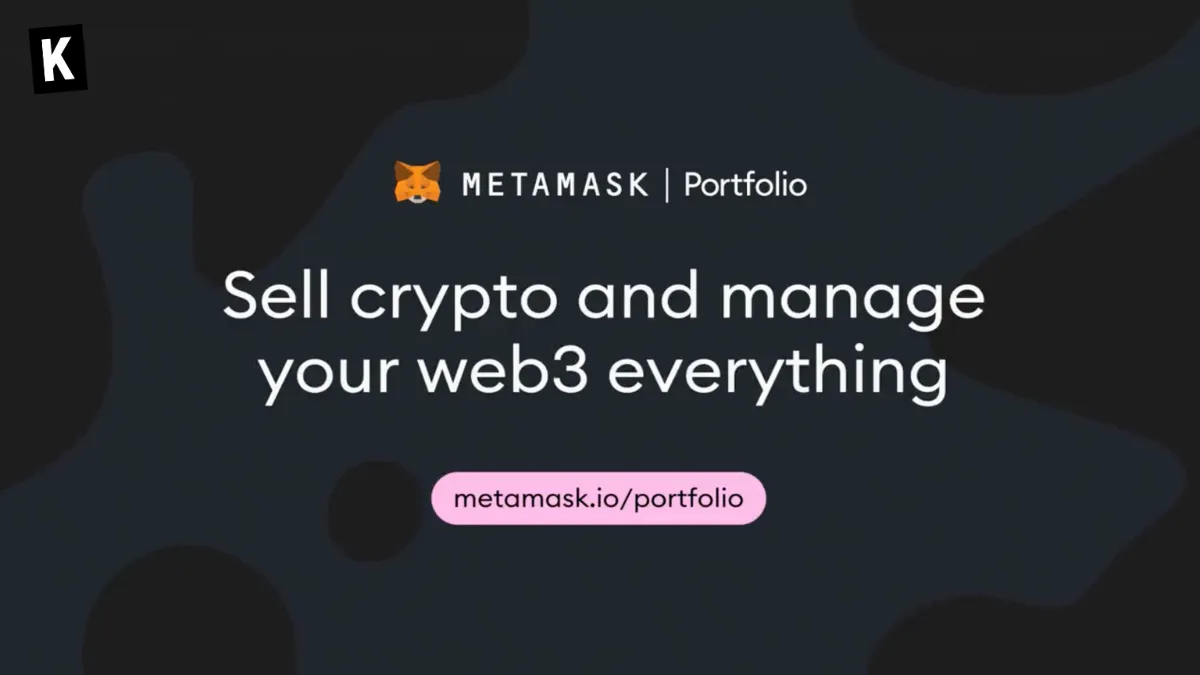 The digital wallet
,
MetaMask
, has officially launched a new feature allowing users to cash out
Ethereum
(ETH) for fiat currency. The announcement comes among the steady growth of
cryptocurrency
usage and adoption. The newly integrated feature, termed 'Sell', aims to provide a seamless way for users to convert their digital assets into traditional monetary forms like USD, GBP, and EUR, directly through MetaMask's Portfolio
decentralized application.
MetaMask's Journey Towards Full-Scale Service
This development follows a similar feature introduced five months ago, where MetaMask facilitated the purchase of cryptocurrencies using fiat from bank accounts, PayPal, and debit and credit cards. The inclusion of the 'Buy Crypto' service was available to users across more than 189 countries, supporting over 90 different digital tokens.
https://twitter.com/MetaMask/status/1699062685550485743?s=20
Partnerships and Plans for Expansion
MetaMask has consistently made headway in expanding its platform's capabilities via partnerships with crypto on-ramp providers including MoonPay, Transak, Sardine, and Wyre. The notification about selling ETH for fiat comes with a future expansion plan. The firm plans to extend this service to include "native gas tokens on layer 2 networks". Meanwhile, MetaMask has also launched a dedicated staking marketplace for institutional clients.
Security Concerns and Measures
Despite these advancements, MetaMask has faced issues with scam attacks. As of September 5th, scammers had manipulated government websites in India, Nigeria, Egypt, Colombia, Brazil, and Vietnam to mislead users into surrendering their personal information to false MetaMask sites. Consequently, MetaMask has reiterated the importance of safety precautions when trading digital assets.
MetaMask's move to allow users to exchange ETH for fiat currency marks an important stride in cryptocurrency accessibility and utility. While the company tackles the challenge of increasing scam incidents, the inclusion of ETH-to-fiat service certainly underscores MetaMask's commitment to making blockchain and cryptocurrency more user-friendly.
Key Points
What's the new feature introduced by MetaMask?
MetaMask now allows users to cash out Ethereum (ETH) for fiat currencies like USD, GBP, and EUR through their Portfolio decentralized application.
How does this new feature relate to their previous fiat-crypto integration?
Five months ago, MetaMask had rolled out a 'Buy Crypto' service letting users purchase cryptocurrencies using fiat from sources like bank accounts and PayPal. The new 'Sell' feature is a continuation of these integrative efforts.
What are MetaMask's future plans for the 'Sell' feature?
While currently limited to Ethereum, MetaMask aims to expand the 'Sell' feature to include native gas tokens on layer 2 networks.
Are there security concerns with MetaMask's services?
Yes, MetaMask has faced scam attacks, with scammers redirecting users to fake sites via manipulated government websites. MetaMask stresses the importance of user safety precautions when trading.