Crypto News
Metaverse News
NFT News
Marvel and Louboutin Launch Eyecatching Footwear Collection Coupled with NFTs
In celebration of Disney's 100th anniversary, fashion icon Christian Louboutin collaborates with Marvel to introduce a unique collection of superhero-inspired shoes and accessories. The collection is complemented by digital NFT collectibles, a bonus for buyers and launch event attendees.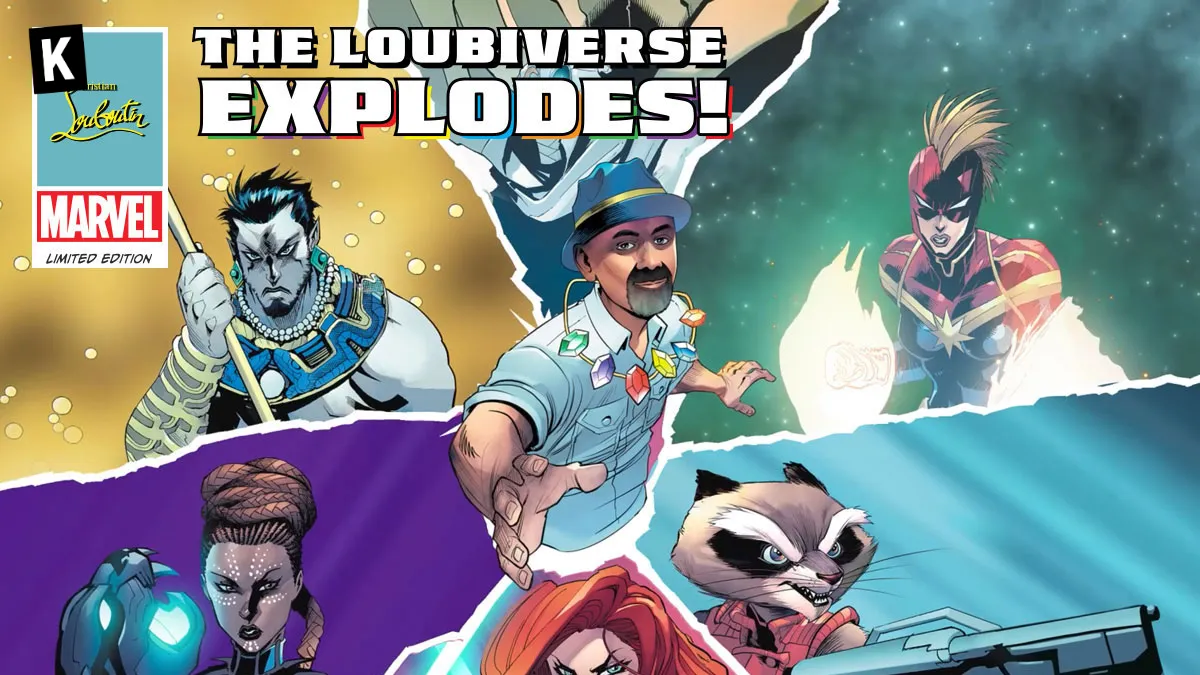 Marvel, the comic book titan and famous designer Christian Louboutin have joined forces to release a limited-edition footwear and accessory collection. Known for his red-lacquered soles and luxury footwear, Louboutin's new range is sprinkled with a pinch of superhero magic, representing a fusion of high fashion and fantasy storytelling.
The collection is linked to the centennial celebrations of Disney, Marvel's parent company. It features designs inspired by three significant Marvel elements: Namor — the first-ever Marvel comic character, the Infinity Stones, and the Moon Knights' black and silver suit. The result is a collection that truly emanates superhero vibes.
However, this collaboration goes beyond physical merchandise. In a unique twist, consumers who purchase items from the collection and attendees at the launch events will receive Non-Fungible Tokens (NFTs) as free gifts. These digital collectibles serve as a reward for their patronage and engagement with the brand.
Dubbed the "Sea Warrior Special Edition," the NFTs are digital interpretations of Louboutin's 100mm high gladiator sandals, inspired by Marvel's Namor character. Recipients will own a digital version of these coveted $3,495 gladiator sandals as appreciation tokens. Certain clients and event guests will also receive the "Sea Queen" NFT – featuring a digitally signed hand-drawn illustration of a one-of-a-kind shoe sold at an auction.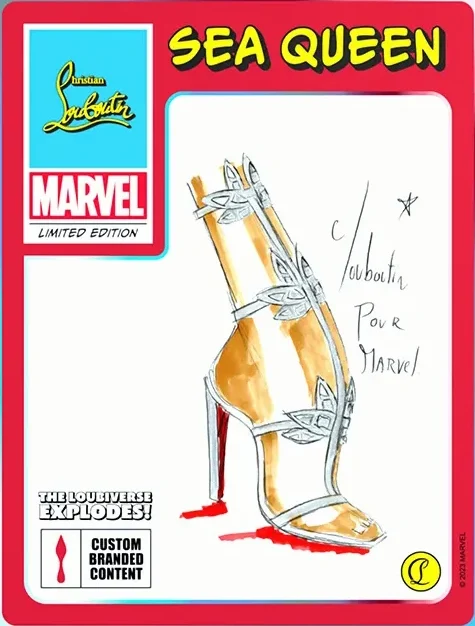 These digital tokens are minted on the Ethereum network by VeVe – an app-based marketplace specializing in licensed digital collectibles. VeVe made its mark as the first to welcome Marvel into the NFT space and boasts other popular IPs like Disney and Star Wars.
As an added bonus, 1,500 of Louboutin's top clients will also receive a limited-edition comic book as part of this collaboration. The comic book portrays the acclaimed designer as a superhero and showcases well-known Marvel characters in an Egyptian setting.
This venture isn't Louboutin's first brush with Web3. The brand previously rewarded guests at its September 2022 "Loubi Show" event with Proof of Attendance Protocol (POAP) NFTs. It seems Louboutin, and indeed, the wider fashion industry, is increasingly exploring digital dimensions, providing fans with new ways to engage with their favorite brands.
Currently, the collection is available for purchase at select boutiques worldwide and online. In this innovative collaboration, Louboutin distinctly shows how traditional fashion can make significant strides in the digital realm, going from striding the Paris Fashion Week runway straight into the burgeoning Web3.