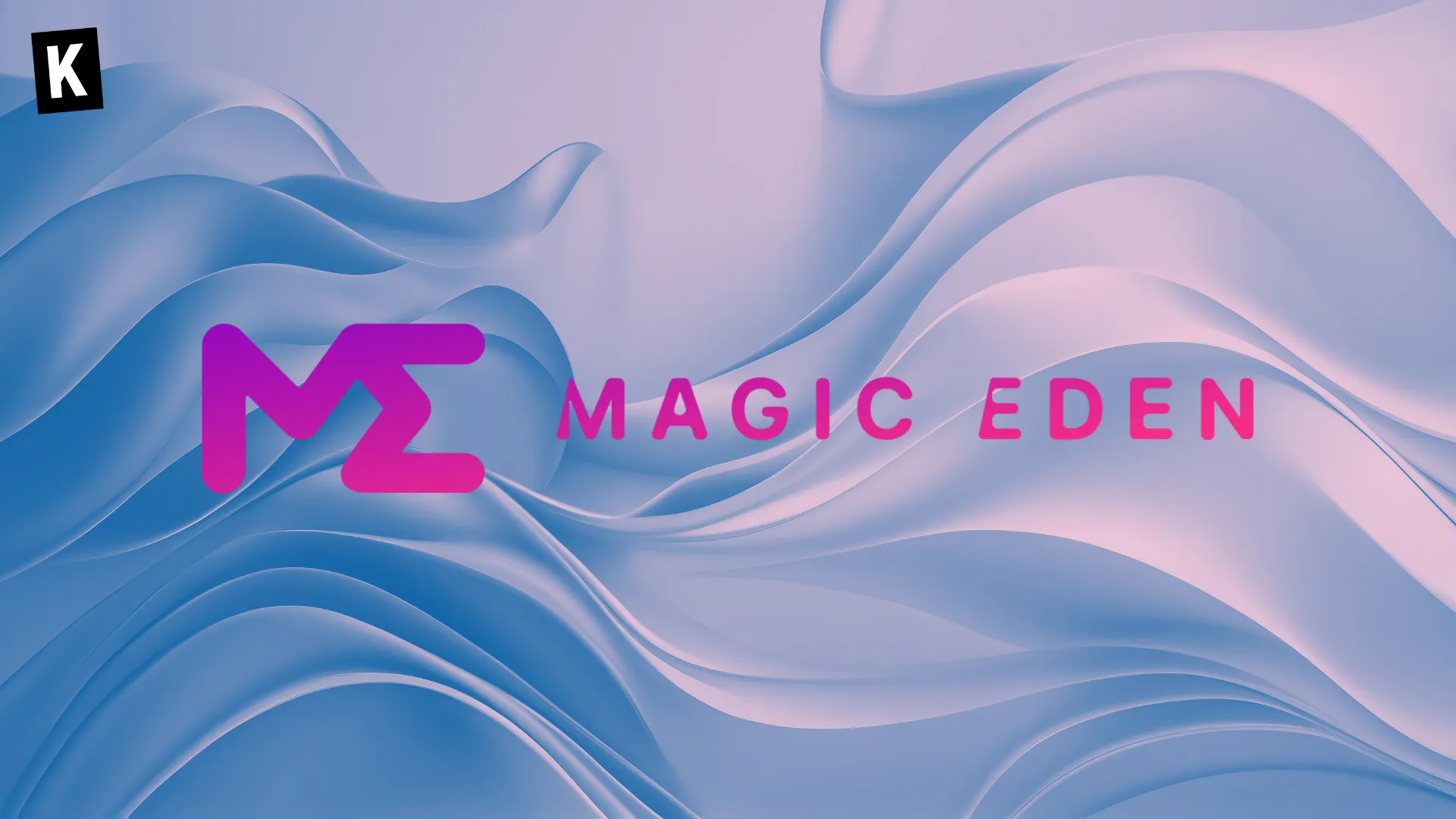 In a strategic move to solidify its presence in
the NFT market
, Magic Eden announces the launch of ETH Genesis, an Ethereum-based marketplace, on April 6th. This expansion brings Magic Eden into direct competition with
OpenSea
, as both companies now cater to traders on multiple
blockchains
. In this article, we will explore Magic Eden's ETH Genesis launch, its cross-chain strategy, recent developments, and its potential impact on the NFT market.
Magic Eden Launches Ethereum Marketplace: ETH Genesis
NFT marketplace Magic Eden has revealed its plans to launch ETH Genesis, a dedicated Ethereum marketplace, on April 6th. The highly-anticipated platform will debut in beta mode, featuring ten distinguished Launchpad partners such as KaijuKingz, The Space Club, and Freakz by Subber. As part of the collaboration, these partners will receive a share of the marketplace fees for a limited duration.
https://twitter.com/MEonEthereum/status/1641256494329888770?s=20
Zhuoxun Yin, Magic Eden's co-founder, expressed the company's admiration for Ethereum as the foremost ecosystem for NFTs in Web3. Yin emphasized Magic Eden's commitment to supporting NFT creators, citing the successful launch of over 400 NFT projects on the marketplace's Launchpad.
This announcement follows Magic Eden's recent launch of its Bitcoin Ordinals marketplace in March. With the addition of ETH Genesis, Magic Eden now operates marketplaces across four distinct chains: Ethereum, Bitcoin, Polygon, and Solana.
Unlock the Secret to Bitcoin Investing: Learn How to Buy Bitcoin Like a Pro!
Rivaling OpenSea in the Cross-Chain NFT Space
Magic Eden's strategic cross-chain expansion positions it as a formidable competitor to top NFT marketplace OpenSea, which also caters to traders on multiple blockchains. The company's vision is to become the "single landing place" for NFT collectors, offering carefully curated and vetted NFTs for discovery and minting. ETH Genesis represents the second phase of Magic Eden's expansion into the Ethereum ecosystem.
Recent Developments in Magic Eden's Growth
While the launch of ETH Genesis is certainly noteworthy, Magic Eden has made significant strides in the NFT market during the bear market. These advancements include new marketplaces, strategic partnerships, and innovative features. Here are three notable examples:
Magic Eden launched its Bitcoin Ordinals marketplace a week ago, partnering with 13 Ordinal collections such as Taproot Wizards, Inscribed Pepes, and Bitcoin Bandits. This move aims to provide Ordinals collectors with a trusted shopping destination.
Three months ago, Magic Eden introduced "Magic Eden Rewards," a novel rewards program for traders. Users can now create a unified profile across all wallets to earn "Magic Points" for every 1 SOL traded. This followed the company's transition to a royalty-optional model, which resulted in a decrease in trading volume.
Four months ago, Magic Eden expanded to its third blockchain, Polygon. The platform integrated Polygon NFTs and developed a Launchpad tailored to Polygon NFT creators, assisting with audience reach, marketing strategy, and monetization.
The introduction of Magic Eden's ETH Genesis marketplace is a significant development that positions the company well against its competitors. Rarity Sniper will continue monitoring the story and provide updates as necessary.
Key Points
When will ETH Genesis launch?
ETH Genesis is set to launch on April 6th in beta mode.
Which chains does Magic Eden currently support?
Magic Eden supports four chains: Ethereum, Bitcoin, Polygon, and Solana.
What sets Magic Eden apart from other NFT marketplaces?
Magic Eden's commitment to supporting NFT creators, offering a carefully curated selection, and expanding across multiple blockchains sets it apart from other marketplaces. Its vision is to become the "single landing place" for NFT collectors, providing a seamless experience for discovering and minting NFTs.
How does Magic Eden's cross-chain strategy compare to OpenSea?
Magic Eden's cross-chain expansion rivals OpenSea's approach, as both marketplaces serve traders across multiple blockchains. However, Magic Eden's recent developments and strategic partnerships position it as a formidable competitor in the NFT space.