Blockchain News
Business News
Crypto News
Google Cloud and MultiversX Join Forces to Streamline Web3 Development
Google Cloud and MultiversX Join Forces: The partnership promises to harness advanced AI and big data capabilities, aiming to lead the next wave of innovations in the Web3 and blockchain landscape.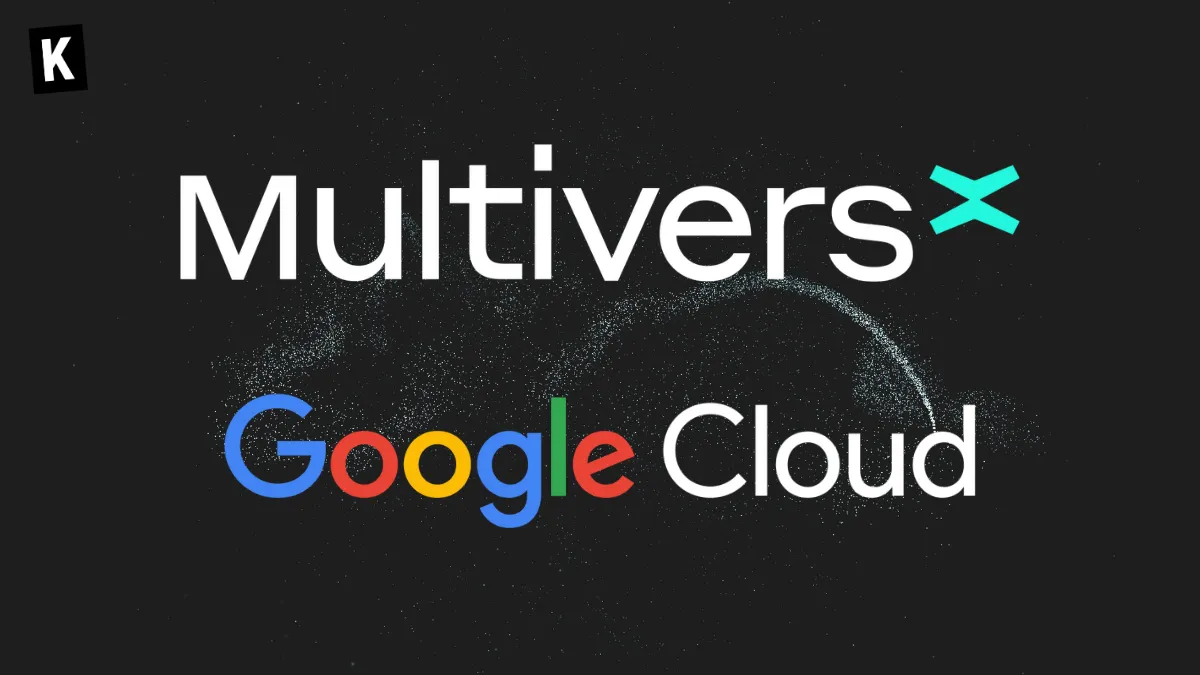 In a bid to transform the application of artificial intelligence (AI) and big data within the Web3 domain, Google Cloud has formed a strategic alliance with blockchain firm MultiversX. This partnership aims to harness the potent AI and data analytics capabilities of the Google Cloud platform, propelling the creation of expansive, data-centric blockchain ventures.
Formerly known as Elrond, MultiversX is poised to furnish Web3 developers with rich insights from this integration. Its sharded structure, which can handle more than 100,000 transactions per second, is celebrated for overseeing diverse real-world applications. This reputation stems from its evolution in token standards and smart accounts, drawing global entities like the European digital marketplace ICI D|SERVICES and Audi's VR platform, holoride, to adopt MultiversX.
Developers will benefit from the sophisticated tools of Google Cloud, enhancing the efficiency and scalability of decentralized application (DApps) off-chain elements. Daniel Rood, Google Cloud's Web3 EMEA head, shared his enthusiasm, stating,
"This partnership with MultiversX amplifies our commitment to empower Web3 developers to innovate faster, bolstering our stature as key contributors in the blockchain arena."
Linking MultiversX to BigQuery, Google Cloud's serverless data repository, ensures users can easily access transaction data, smart contract details, and more. This integration underscores Google Cloud's commitment to infusing AI into Web3, emphasizing its continuous push for technical progression.
Additionally, MultiversX is enhancing its xPortal SuperApp, a decentralized digital asset wallet, with features set to launch in 2024. These improvements will facilitate seamless management of both traditional and digital currencies. They've also introduced the xWorlds Developer Kit, empowering creators to craft avant-garde augmented reality content.
This collaboration between Google Cloud and MultiversX is part of a broader vision to promote the growth of blockchain-driven utilities and Web3 innovations. As these tech giants unite, industry experts eagerly await transformative breakthroughs in the blockchain and Web3 realms.