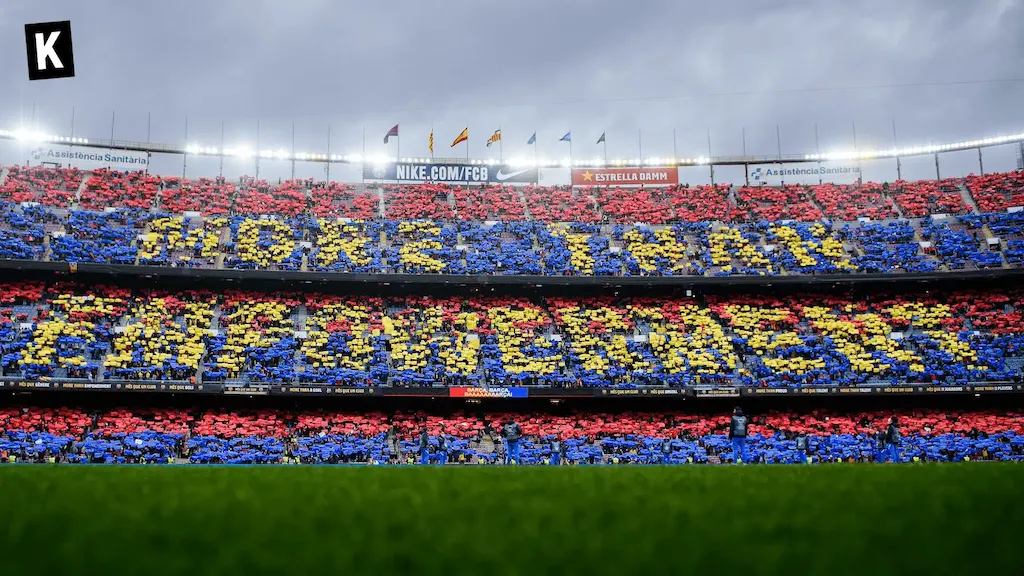 Experience a unique blend of art, technology, and sports celebration with FC Barcelona's latest
NFT
. Titled 'Empowerment', this exclusive
digital asset created in partnership with World of Women
pays tribute to the iconic Spanish football player, Alexia Putellas. Own it and support female empowerment in the sports industry!
A Masterpiece Celebrating a Master Player
'Empowerment' is the second token in Barcelona's 'Masterpiece' collection, following last year's release of 'In A Way, Immortal' honoring the legendary Johann Cruyff. This time, the Catalan club has set its eyes on celebrating women's excellence in football.
Putellas, known universally as Alexia, has been a vital part of FC Barcelona's midfield since 2012. With her impeccable performance, she has led the club to several victories, contributing significantly to seven league titles, seven Copas de la Reina, and two UEFA Women's Champions League trophies.
The Creation of 'Empowerment'
World of Women artist Rhiana Madeline, noted for her ability to fuse fine art skills with innovative technology, crafted the digital artwork. She first sculpted a three-dimensional representation of Alexia, then layered it with digital painting, special effects, and atmospheric elements drawn from the exhilarating chants of Barça's passionate supporters.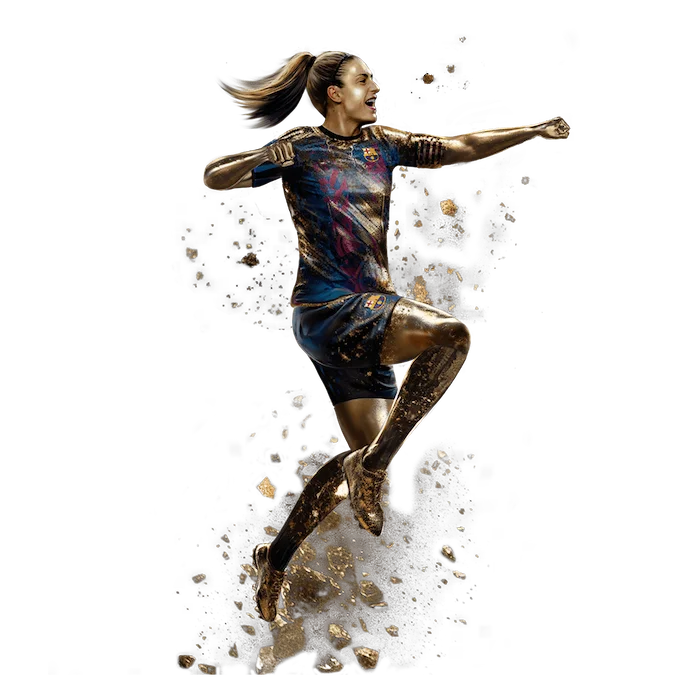 The golden hues used in the artwork signify Alexia's illustrious achievements and enduring legacy. A digital portrayal of her defining performance in the Champions League semi-final of 2021/22 against Wolfsburg, the artwork epitomizes her pivotal role in the team's success.
Own 'Empowerment'
This one-of-a-kind NFT is up for grabs in an auction on the globally recognized OpenSea marketplace from June 26 to June 28. It offers more than just an exclusive digital asset. Owners will have the chance to meet Alexia in person and receive a pair of signed football boots.
Moreover, the digital token comes with a physical counterpart: a seat from Barcelona's Spotify Camp Nou stadium, bearing a portrait of Alexia by renowned Catalan artist Oscar Tusquets and signed by the player herself.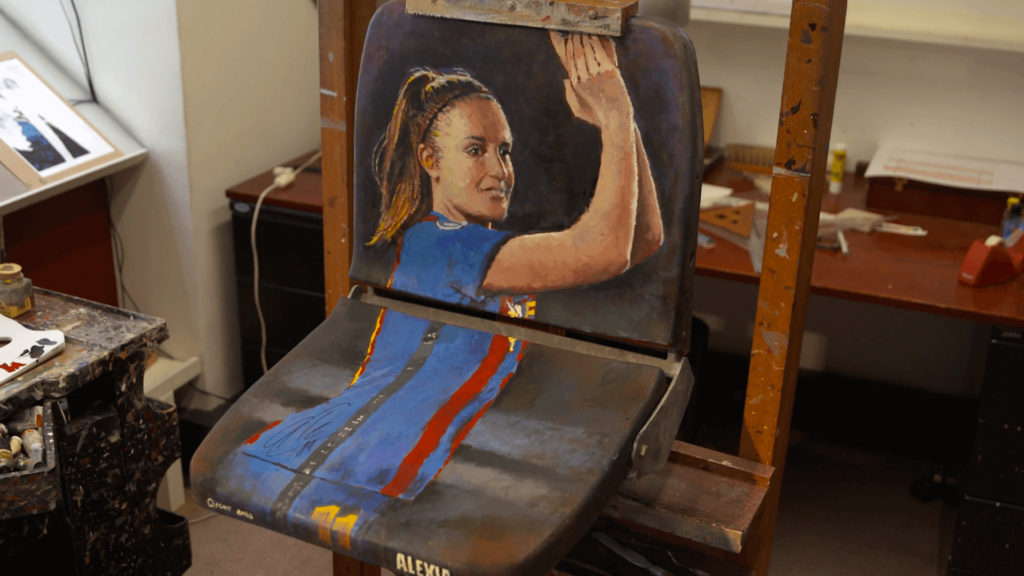 Continuing the 'Masterpiece' Collection
'Empowerment' is part of a wider plan by FC Barcelona to immortalize its icons and most memorable moments in the form of NFTs. The club will gradually release the remaining pieces of the ten-part 'Masterpiece' collection, each emphasizing the club's rich heritage and legacy.
In owning 'Empowerment', you're not just securing a unique piece of digital art. You're also participating in a larger narrative—one that seeks to promote gender equality, celebrate women's excellence in sports, and recognize the accomplishments of players like Alexia. It's a chance to own a fragment of Barça's history, contribute to a worthy cause, and gain a unique collector's item along the way.
Key Points
What is 'Empowerment'?
'Empowerment' is an NFT created by FC Barcelona and World of Women, celebrating the achievements of Alexia Putellas, a prominent football player.
Where and when is the auction for 'Empowerment'?
The auction will take place on the OpenSea marketplace from June 26 to June 28.
What benefits will the owner of the 'Empowerment' NFT receive?
The owner will have the chance to meet Alexia, receive a pair of signed football boots, and a physical seat from Barcelona's stadium, Spotify Camp Nou, signed by Alexia herself.