Bitcoin News
El Salvador brought Bitcoin to the Miss Universe Pageant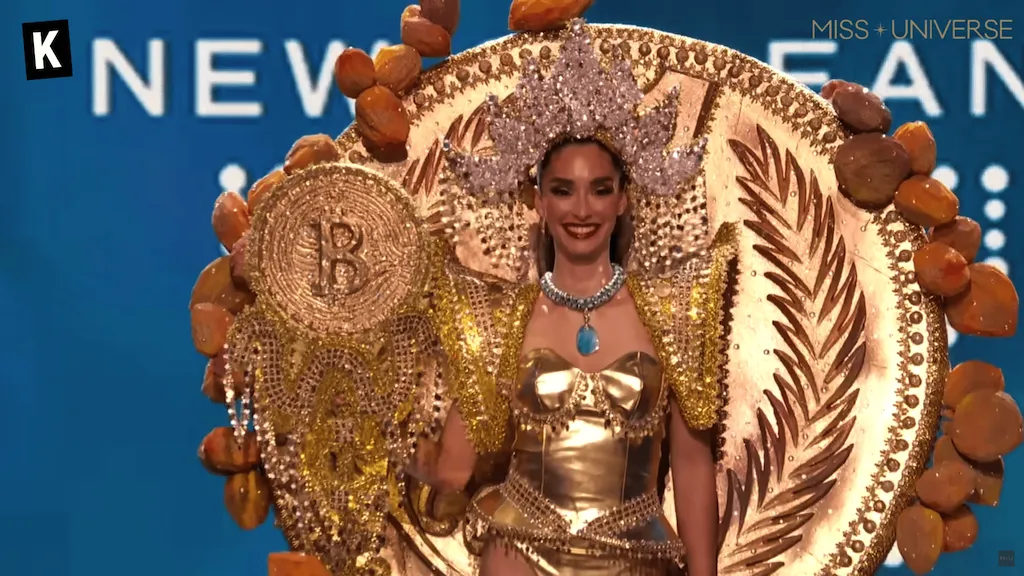 At the preliminary Miss Universe in New Orleans, the 86 candidates could wear costumes representing the culture and heritage of their countries.
Alejandra Guajardo, who represents El Salvador in the beauty pageant, wore a costume showing the history of the country's currencies. Bitcoin, a legal tender in the South American country since May 2021, was of course present on her costume, along cocoa beans, the Salvadoran colón and the U.S dollars.
Become a Bitcoin Expert in Minutes: Learn How to Buy Bitcoin the Smart Way!
Nayib Bukele, elected president of El Salvador in 2019, has been pushing for Bitcoin's mass adoption. The country passed a new law Wednesday on digital assets, which labels all crypto as securities, except for Bitcoin. Plans for a Bitcoin City had been unveiled in May 2022, entirely dedicated to the digital assets, on the side of a volcano. The energy from the volcano would be used to mine bitcoin.
Bitcoin and crypto assets in general experienced a rally in the last two days, following the release of the new inflation data from the Federal Reserve in the United States.
Stay ahead of the game with our Bitcoin News.
Boost your knowledge about Bitcoin with our Bitcoin Encyclopedia.