Business News
Deutsche Bank Partners with Taurus for Crypto Custody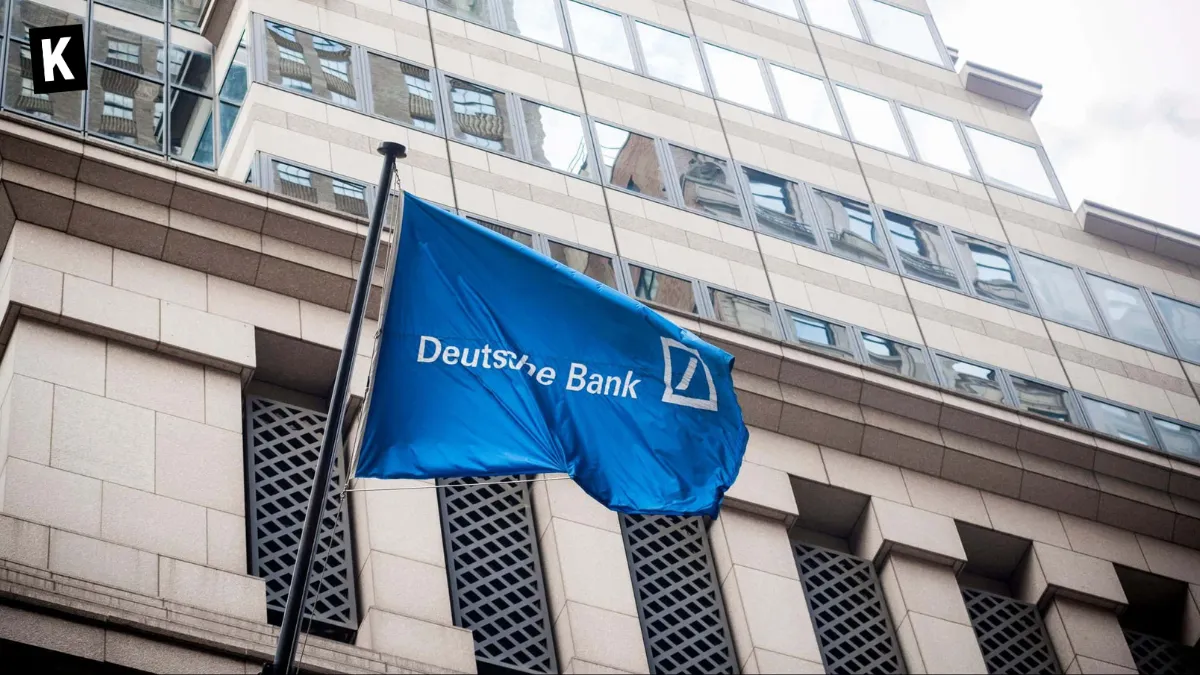 Deutsche Bank, the German financial giant, has set a strategic partnership with Switzerland's Taurus, a provider of infrastructure solutions for issuing, managing, and trading digital assets. This partnership, a global initiative, aims to establish digital asset custody and tokenization services.
Partnership to Provide Crypto Custody
Deutsche Bank has been developing plans over the past three years to offer cryptocurrency custody and trading services to its clients. The partnership process with Taurus — that began towards the end of 2021 and culminated in 2022 — was described as "thorough and very detailed" by Taurus co-founder Lamine Brahimi. The bank had recently sought a digital asset custody license from Germany's financial regulator, BaFin, in June 2023.
Navigating the Crypto Landscape
Paul Maley, Deutsche Bank's global securities services head, emphasized that the crypto space was poised for rapid expansion, expecting to grow into trillions of dollars of assets. The bank aims to initially offer custody for "selected cryptocurrencies and some stablecoins" catering to enterprise and institutional clients. It's also in the pipeline to tokenize traditional financial securities, which Maley considers to be the "next generation for markets".
Other Crypto Endeavors and Future Plans
Deutsche Bank has showcased an elevated interest in the crypto space. Its asset management arm, DWS Group, had reportedly been in talks to invest in two German cryptocurrency firms, Deutsche Digital Assets and Tradias, in February 2023. Additionally, Deutsche Bank Singapore and Memento Blockchain completed a proof-of-concept named Project DAMA (Digital Assets Management Access), facilitating the management of digital funds in tokenized securities.
About Taurus
Founded in Switzerland in 2018, Taurus raised $65 million in a series B round, led by Credit Suisse and included Deutsche Bank along with Arab Bank Switzerland. The firm caters to approximately 30 banks, serving a broad spectrum of financial products beyond cryptocurrencies, such as the tokenization of equity and debt. Brahimi expressed excitement about the partnership, stating his eagerness to support Deutsche Bank in launching digital assets and DLT-based products and services.
In the rapidly evolving world of finance and digital assets, Deutsche Bank's partnership with Taurus reflects a milestone in traditional finance giants immersing themselves in the crypto space. With a focus on providing global crypto custody services and tokenisation technology, Deutsche Bank reinforces its commitment to stay at the forefront of financial innovation.
Key Points
What is the scope of Deutsche Bank's partnership with Taurus?
Deutsche Bank and Taurus collaborate to provide global digital asset custody and tokenization, focusing on specific cryptocurrencies, stablecoins, and financial securities.
What other initiatives has Deutsche Bank undertaken in the crypto space?
Deutsche Bank has pursued crypto-related projects like obtaining a digital asset custody license, trialing a tokenized securities management concept, and contemplating investments in crypto firms via its DWS Group.
What is Taurus's role in the financial sector?
Switzerland's Taurus serves top-tier banks, offering services for issuing, managing, and trading financial products, including tokenizing equity and debt, beyond just cryptocurrencies.