Metaverse News
Decentraland's Metaverse Fashion Week: Join Top Brands in the Digital Runway!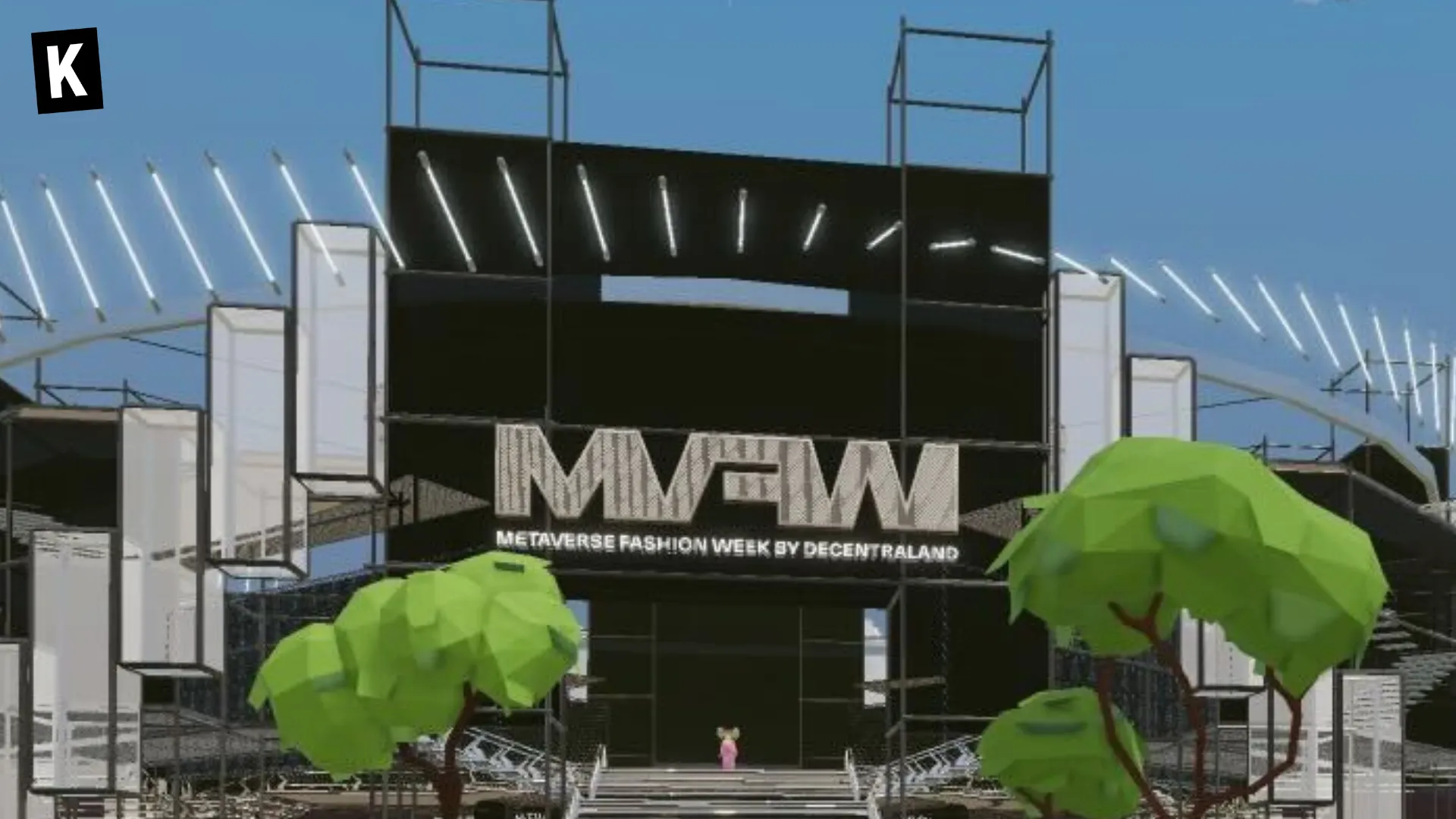 Fashion in the metaverse is heating up, and Decentraland is leading the way with its second annual Metaverse Fashion Week. From March 28th to 31st, top global brands like Tommy Hilfiger, Dolce & Gabbana, Adidas, Coach, and DKNY will be showcasing their latest digital wearables and NFT clothing, all while exploring the future of fashion in open metaverses and Web3 interoperability.
Decentraland, the popular decentralized metaverse, is set to host its second annual Metaverse Fashion Week (MVFW) from March 28th to 31st. The event will take place in Decentraland's "Luxury District" and will feature an array of global brands showcasing their digital wearables and NFT clothing. Returning brands include Tommy Hilfiger and Dolce & Gabbana, while Adidas, Coach, and DKNY will debut their latest digital products for the first time.
This year's Fashion Week will focus on open metaverses and Web3 interoperability and is being sponsored by UNXD, Spatial, and OVER. The show's theme is "Future Heritage," and its goal is to explore ways of helping traditional fashion brands enter Web3.
Dr. Giovanna Graziosi Casimiro, head of Metaverse Fashion Week, expressed excitement at the prospect of seeing "some of the world's greatest fashion minds engaging in the future of fashion." Brands will host digital experiences on and off the runway during the four-day event.
Tommy Hilfiger will release new digital wearables and AI-powered products, while Dolce & Gabbana will host an exhibition from its Future Reward digital design competition. DKNY will open restaurant DKNY.3 and a pop-up art gallery, and Adidas will feature its digital wearables series for holders of its "Into the Metaverse" NFT collection.
The first Metaverse Fashion Week was held in March 2022 and was a success for the Web3 fashion space. The event saw participation from brands such as Forever 21 and Estée Lauder, as well as many Web3-native brands. Because Fashion Week brings together some of the world's biggest brands experimenting with digital wearables, the MVFW from Decentraland is quickly becoming a must-see for virtual fashion aficionados.
Decentraland was an early player in metaverse fashion, but it is not the only one. Many fashion houses are expanding into Web3, recognizing the importance of digital fashion for users who want to dress up their avatars and show off their digital wearables in virtual worlds. Dior premiered its 2022 Men's Fashion on Baidu Metaverse, while Bloomingdale's opened a metaverse store for NY Fashion Week. Fashion house Balmain launched an NFT membership program, and Alibaba showcased Web3 tech with an AR fashion show. The CFDA celebrated its 60th anniversary with a metaverse fashion event, and Snapchat teamed up with H&M for a metaverse fashion filter.
Watch the new trailer : 
As the metaverse becomes more mainstream, fashion companies are pouring into Web3 at an unprecedented pace. Decentraland's second annual MFVW recognizes the importance of this trend and plans to capitalize on it. Rarity Sniper will be following up on any new announcements from Decentraland related to their upcoming Fashion Week.
Stay ahead of the game with our Metaverse News.
Boost your knowledge about Metaverse with our Metaverse Encyclopedia.