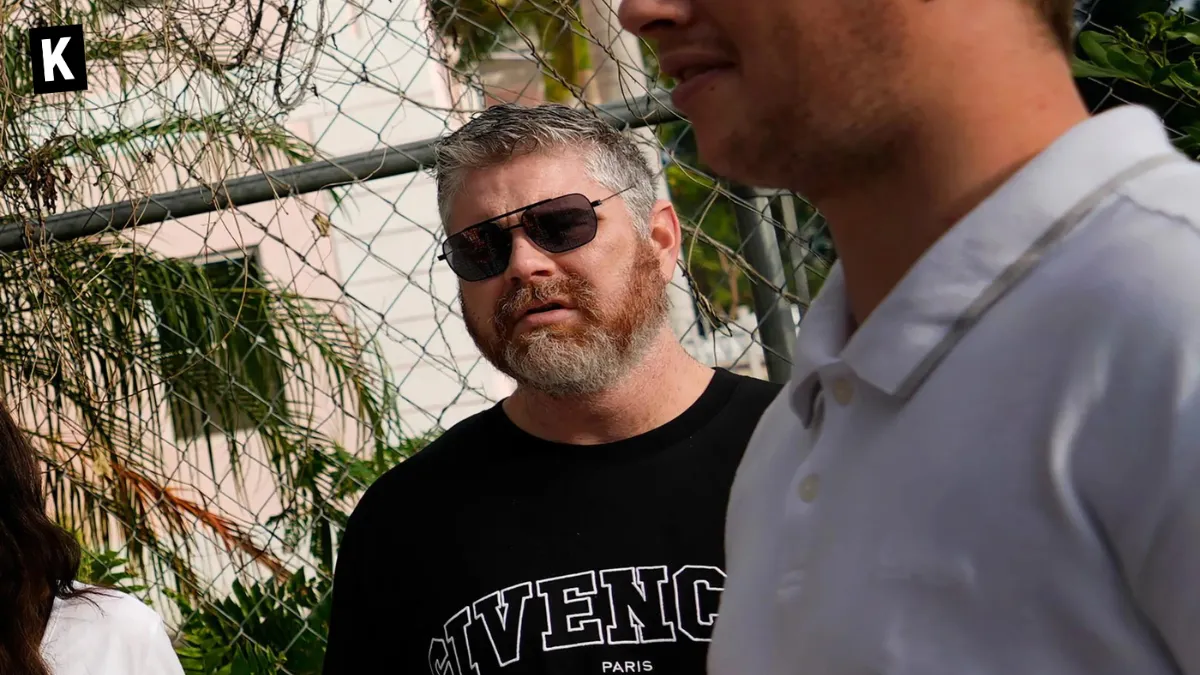 Ben Armstrong, the crypto influencer formerly known as "BitBoy," was reportedly taken into custody on September 25th, 2023 during a live YouTube broadcast. The incident took place outside the home of Carlos Diaz, a former business associate tied to the Hit Network, allegedly in possession of Armstrong's Lamborghini.
Tensions Rise between Armstrong and Diaz
Before the notable arrest, Armstrong raised anticipation for his followers by posting a cryptic tweet about going live from a "very special location."
I'll be going live soon from a very special location on YouTube so get ready this is going to be good

— Ben Armstrong (@BenArmstrongsX) September 25, 2023
The now-deleted livestream took a dramatic turn as Armstrong made sensational allegations against Diaz, including possible connections to the Houston mafia. Armstrong's audacious confrontation with Diaz in front of his residence added to the unfolding drama.
Police Intervention and Charges Filed
Local law enforcement entered the scene during the livestream, adding yet another dimension to the unfolding situation. As the stream went blank, audio snippets caught exchanges between Armstrong and the officers, hinting at an escalating situation. Armstrong, according to the Gwinnett County, Georgia, Sheriff's Office, spent eight hours in a cell and now faces charges of "loitering/prowling" and "simple assault by placing another in fear."
This is the hardest tweet I ever have had to make. I need to make a confession I never imagined I would admit

I'm not even really sure if I have the courage to say it but I'm going to do my best

Here it goes: My name is Ben and I'm a loiterer. I did 8 whole hours in the slammer

— Ben Armstrong (@BenArmstrongsX) September 26, 2023
BitBoy's Legal Troubles and Cryptocurrency Impact
Ben Armstrong's brushes with the law follow recent developments where BitBoy Crypto, Armstrong's brainchild, distanced itself from its founder. The platform claimed substance abuse by Armstrong and financial damage to employees as the reasons for the split. Multiple lawsuits have ensued, adding more complexity to the matter, impacting the broader crypto community.
Despite the controversy, Armstrong has managed to rally financial support from his followers, gathering over $54,000 in his crypto wallets as of September 26.
Legal Consequences and the Future of BitBoy
As Armstrong navigates through his legal challenges, he could face a fine of up to $1,000, jail time of up to one year, or both for the loitering/prowling charge. The additional assault charge could also result in similar consequences. As the legal process continues, the cryptocurrency community keenly awaits more information surrounding Armstrong's arrest and its potential implications for his platform, BitBoy Crypto.
This incident marks a dramatic chapter in the life of the crypto influencer, Ben Armstrong. The unfolding drama not only raises concerns about Armstrong's future but also marks a milestone in the narrative of influencers in the crypto space. The crypto industry will be keenly observing the developments and potential implications of this incident.
Key Points
Why was Ben Armstrong arrested?
Ben Armstrong was reportedly arrested for loitering/prowling and simple assault while livestreaming outside the home of Carlos Diaz, allegedly in possession of Armstrong's Lamborghini.
What consequences could Armstrong face?
If convicted, Armstrong could face a fine of up to $1,000, jail time of up to one year, or both for each of the charges against him.
What impact has this had on the BitBoy platform and Armstrong's followers?
The BitBoy Crypto platform distanced itself from Armstrong due to allegations of substance abuse and financial damage to employees. Despite this, Armstrong's followers have rallied behind him, contributing over $54,000 to his crypto wallets for legal support.