Business News
Crypto News
CoinShares Secures Exclusive Rights to Acquire Valkyrie's ETF Unit
European digital asset manager CoinShares takes significant strategic expansion step into the U.S market with a unique option to acquire Valkyrie Funds from Valkyrie Investments.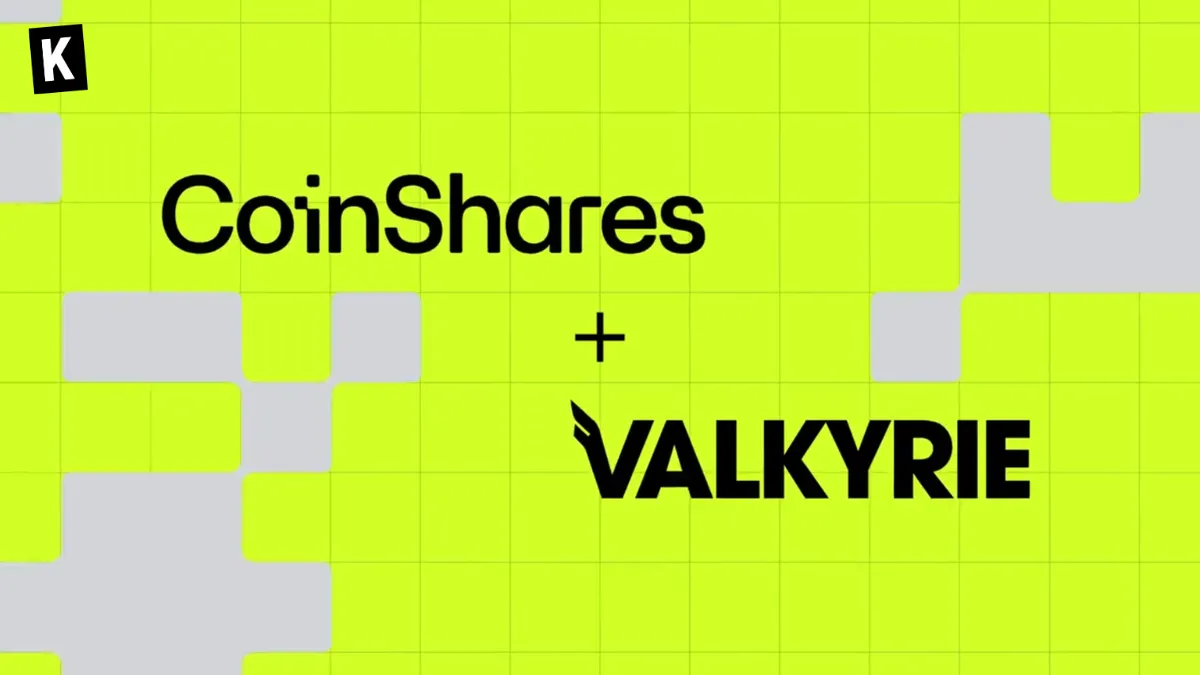 CoinShares International Limited (CoinShares), a top-notch European investment company specialising in digital assets, has announced the securement of an exclusive option to purchase Valkyrie Funds LLC (Valkyrie Funds). Valkyrie Funds is the investment advisory business of U.S. digital asset manager Valkyrie Investments Inc. (Valkyrie Investments), specialising in actively managed cryptocurrency exchange-traded funds (ETFs).
This strategic move marks a significant step in CoinShares' expansion into the U.S. market, following the launch of CoinShares Hedge Fund Solutions in September 2023. This exclusive buying option will remain active from now until its expiry on 31 March 2024. Meanwhile, Valkyrie Funds will continue to operate as an independent entity until CoinShares decides to exercise its option.
The CEO of CoinShares, Jean-Marie Mognetti, expressed optimism about this development, outlining the fragmented global ETF market's potential. He noted the establishment of crypto spot exchange-traded products in Europe since 2015 and expected similar development in the U.S. This disparity, according to him, presents both challenges and significant opportunities.
The Valkyrie acquisition aims to deploy CoinShares' digital asset management expertise globally and accelerate their expansion into the U.S. market. Valkyrie Fund's deep understanding of the U.S. market and its track record of developing investment products for crypto exposure aligns perfectly with CoinShares' vision and operational ethos.
As part of the deal, CoinShares and Valkyrie Investments have finalised a brand licensing agreement. Valkyrie Investments has been granted a limited, revocable global licence to use the "CoinShares" name for its S-1 filings with the SEC. If the SEC approves the Valkyrie Bitcoin Fund, Valkyrie Investments plans to incorporate the CoinShares name, signifying CoinShares' first venture into offering a mainstream crypto passive product in the U.S. market.
Leah Wald, CEO of Valkyrie, expressed her enthusiasm for this partnership, stating that joining CoinShares underscores the shared ambition and vision to expand high-quality digital asset investment opportunities.
The option grants CoinShares the exclusive right to purchase 100% of Valkyrie Funds from Valkyrie Investments, as well as all of Valkyrie Investments' associated rights with the Valkyrie Bitcoin Fund and any other unlaunched ETFs currently held by Valkyrie Investments. The execution of this acquisition option by CoinShares is contingent on regulatory approvals and consents, satisfactory due diligence and the completion of requisite legal agreements.