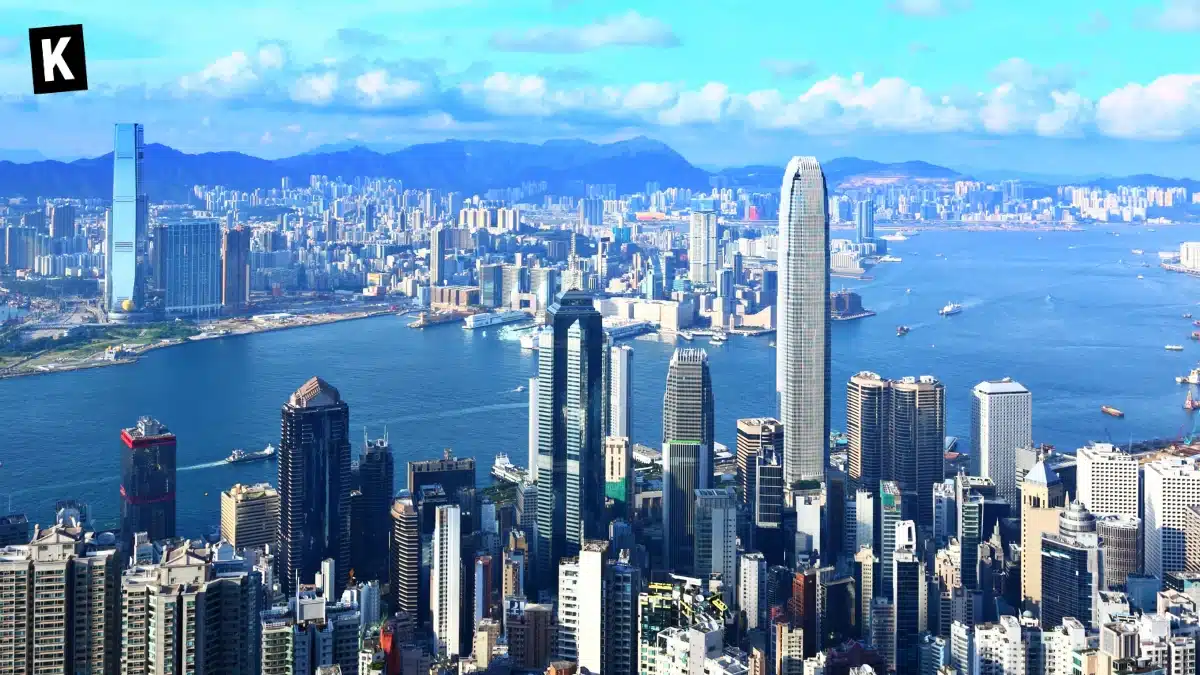 In a significant strategic move, Hong Kong is extending its warm welcome to crypto exchanges, including
Coinbase
, which are currently facing regulatory difficulties in the United States. With the city-state's favoring stance towards
cryptocurrencies
, there is a burgeoning wave of optimism sweeping through the industry.
The Groundbreaking Invitation
In an exciting development, Johnny Ng, a Hong Kong legislator, publicly invited all global virtual asset trading operators to apply for official trading platforms and explore their development plans in the Asian financial hub. His call-to-action is especially targeted towards Coinbase, inviting them to leverage Hong Kong's progressive crypto policies for their benefit. The open invitation comes at a time when crypto exchanges are facing lawsuits from the US Securities and Exchange Commission (SEC).
I hereby offer an invitation to welcome all global virtual asset trading operators including @coinbase to come to HK for application of official trading platforms and further development plans. Please feel free to approach me and I am happy to provide any assistance. pic.twitter.com/bcIi1IjMlc

— Johnny Ng 吴杰庄 (@Johnny_nkc) June 10, 2023
Why Hong Kong?
Hong Kong is swiftly emerging as a global hub for cryptocurrencies, fostering a friendly environment for crypto-related ventures. Contrary to several Western countries' cautious approach, Hong Kong stands committed to building a robust ecosystem for the crypto and fintech sectors, thereby making it a promising destination for exchanges looking for growth and innovation.
The Draw of Crypto-Friendly Regulations
Hong Kong's Securities and Futures Commission (SFC) has recently started accepting applications from crypto trading platforms, thereby signaling a robust support system for crypto businesses. The city-state has set clear guidelines for platform operators, making its intentions towards becoming a crypto stronghold clear. This regulatory-friendly stance is enticing global crypto exchanges, fostering a climate of opportunities and potential growth.
The Crypto Exodus: A Major Shift
The challenging regulatory landscape in the United States has led to several crypto exchanges exploring alternative jurisdictions. This shift, while driven by the lawsuits from the SEC, is also spurred by the stringent stance taken by SEC Chair, Gary Gensler. The quest for more accommodating conditions is leading these firms towards jurisdictions like Hong Kong, which are rapidly emerging as crypto-friendly havens.
Hong Kong: A New Frontier
With nearly 100 local billionaires and numerous well-capitalized family offices, Hong Kong offers an unrivalled financial powerhouse for crypto firms eyeing to enter the city. The city's ambitious plans to become Asia's main crypto hub may soon come to fruition, given the rising interest from international tech giants like Samsung and several crypto firms including Huobi, Gate Group, Amber Group, OKX, and BitMEX.
As crypto firms navigate the evolving global landscape, the future looks promising for Hong Kong. The city-state's commitment to fostering a conducive environment for crypto ventures coupled with its welcoming stance towards international exchanges spells an exciting chapter in the world of cryptocurrency.
Key Points
Why is Hong Kong an appealing destination for crypto exchanges?
Hong Kong offers a regulatory-friendly environment for crypto businesses, along with a robust financial ecosystem that could fund these firms.
What has triggered the shift of crypto firms towards jurisdictions like Hong Kong?
Stringent regulations and legal conflicts with the SEC in the US have prompted crypto firms to seek more accommodating conditions elsewhere, such as Hong Kong.