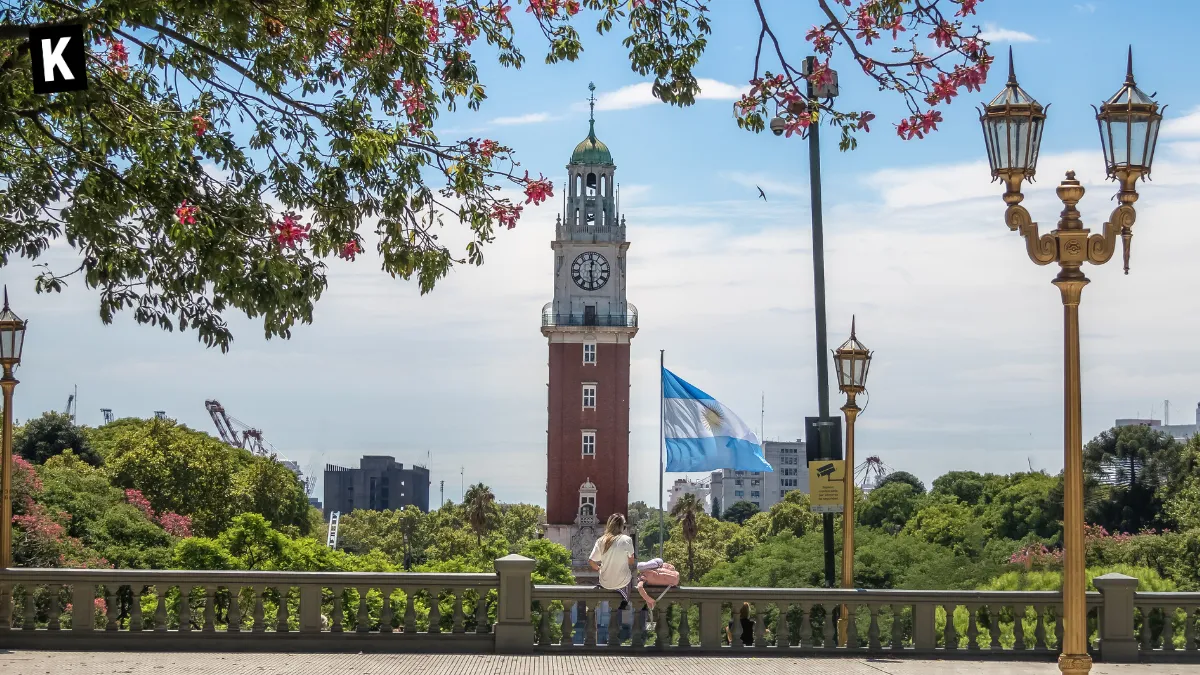 In a trailblazing move, the Buenos Aires local government has announced the imminent launch of a
blockchain-based
digital identification service. Residents of the city will be able to access a variety of personal identification documents such as birth certificates and marriage licenses, all digitally stored via QuarkID, a digital protocol developed by Argentine startup
Extrimian
.
A Step Forward Towards Secure Digital Interaction
Slated for commencement in October, this new digital service is a significant step towards seamless governmental digitalization, with the bureaucratic process set to be significantly eased. Residents can download the QuarkID wallet and store their personal documentation securely. The forward-thinking QuarkID system utilizes zkSync Era rollup technology developed by Matter Labs.
¡Hola Buenos Aires! Welcome to the ZK Nation 🇦🇷

Buenos Aires is teaming up with @Quark_ID to issue digital identification services to millions of citizens in the city, with zkSync Era serving as the anchor blockchain for the program.

Learn more: https://t.co/C2ogl1qobc

TL;DR… pic.twitter.com/H2doBrotvM

— zkSync ∎ (@zksync) September 28, 2023
The project aims to extend the availability of identity-related documents over the coming months, with an additional offering of documents such as proof of income, academic attendance certificates, and benefit claims from November.
"By driving this new digital trust framework, we aim to return control over data to individuals, enabling a more secure and efficient digital interaction between the government, companies, and people," explains Diego Fernandez, Buenos Aires's City Government Secretary of Innovation.
Legal Equivalence: Digital and Physical Documents
Extrimian's COO Pablo Mosquella stated that the issued credentials known as "verified credentials" hold the same legitimacy as physically signed documents. They are stored on the user's device and are only accessible upon successful verification. He further clarified :
Initially, these digital documents are intended to serve as an alternative rather than a replacement. However, in the future, we foresee a complete shift to digitization.
In preparation for this digital shift, the local authorities have commenced the necessary legislative amendments to grant digital credentials the same recognition and legal standing as their physical counterparts. These laws are currently in the pipeline waiting to be deliberated in the next legislative term.
This momentous move towards digitization by Buenos Aires's local government signifies a significant milestone in the city's drive to promote more secure and efficient digital interactions between the government and its citizens. As blockchain technology continues to make inroads into our everyday lives, the line between the physical and digital world continues to blur, enabling a more interconnected, efficient, and secure future.
Key Points
What is Buenos Aires's recent blockchain initiative?
Buenos Aires's local government is introducing a blockchain-based digital identity service for residents, enabling them to access securely stored personal documentation.
What technology does this digital service utilize?
The service uses QuarkID, a digital identity protocol, and Matter Labs' zkSync Era rollup technology.
What are the future expansion plans for the blockchain-based digital ID service?
The service plans to offer additional documents such as proof of income, academic certificates, and benefit claims from November. It also aims to replace physical credentials with digital ones eventually.