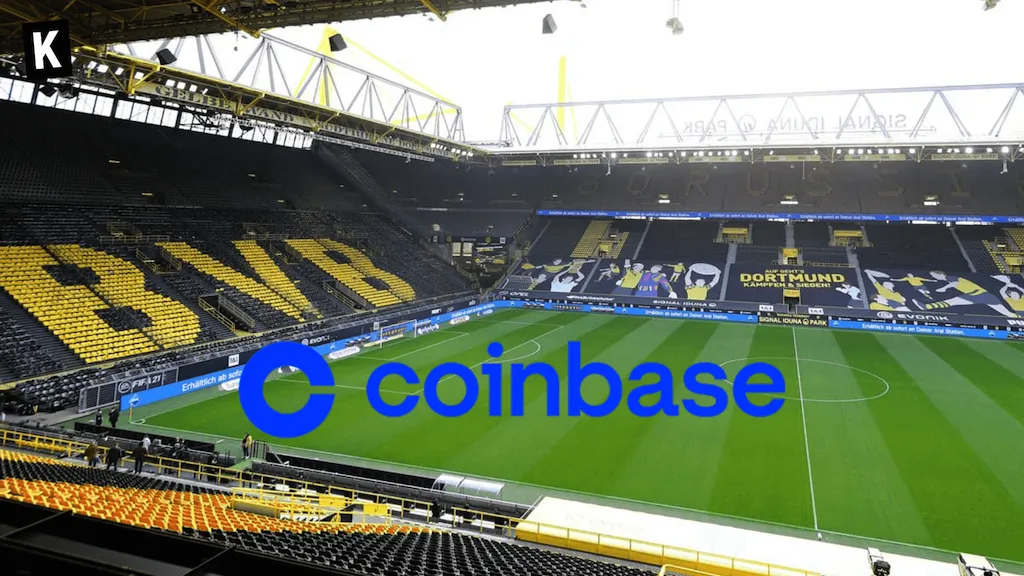 Coinbase recently had to lay off 950 employees and stop its operations in Japan to weather the prolonged crypto winter. The goal of these decisions was to cut operational expenses. However, the U.S.-based cryptocurrency exchange decided to expand its partnership with famous Bundesliga club Borussia Dortmund. The cost of this operation has yet to be disclosed.
The deal turns the exchange into a Premium Partner of the German club. With the new terms, Coinbase, which already displayed ads on the screens inside the stadium, will provide education about the crypto ecosystem to the team's workforce. The deal will last until June, but could be extended depending on the market.
The German Federal Financial Supervisory Authority, also known as BaFin, had ordered in November that Coinbase needed to address certain issues on the organizational level, in order to comply with the standards of the German Banking Act.
Coinbase is the latest exchange to enter the soccer field. Crypto.com sponsored the FIFA World Cup Qatar 2022, Binance partnered with famous player Cristiano Ronaldo to drop a series of NFT collections, the first of which dropped during the World Cup, but is also the main partner on the Lazio Roma's jerseys.
Stay ahead of the game with our Crypto News.
Boost your knowledge about Crypto with our Crypto Encyclopedia.