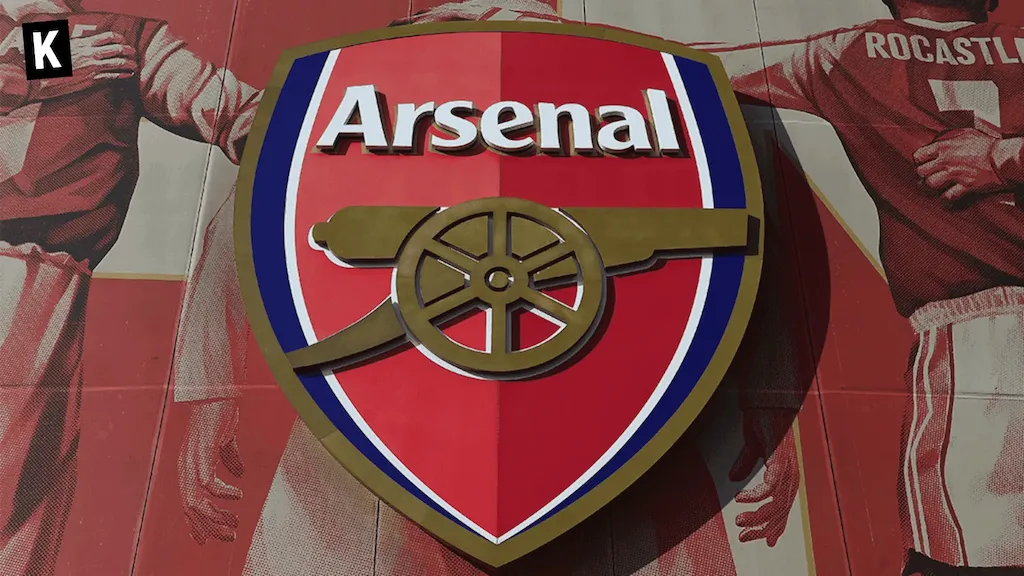 Arsenal FC, a globally renowned soccer club, has joined forces with innovative travel platform Staynex to unveil a series of
non-fungible token (NFT)
passes. These unique NFTs offer holders real-life advantages, such as accommodations at 4- and 5-star hotels and access to Arsenal FC matches. Launching on April 7th, a total of 400 NFTs will be available on the Binance Smart Chain, purchasable with $BNB at a cost of $400 each.
Exclusive Benefits of the Arsenal FC NFT Passes
The NFT collection is divided into two tiers: "Gooner" and "Legendary." There are 340 Gooner NFTs and 60 Legendary NFTs in the collection, each providing distinct privileges:
Gooner NFTs
Arsenal home match access
Three-night stays in 4-star hotels
Legendary NFTs
Arsenal box seat access
Three-night stays in 5-star hotels
Both tiers offer exclusive in-person events, entry to NFT giveaways, priority access to the Staynex platform, and special perks such as airdrops, stadium tours, and memorabilia.
Arsenal's Previous Foray into Web3
This isn't Arsenal FC's first venture into the Web3 space. In 2021, the club launched a fan token on the Socios platform.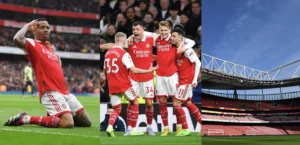 Staynex Giveaway to Celebrate Arsenal Collection Launch
Staynex, a subsidiary of Liquid Assets Brokerage System (LABS), is commemorating the Arsenal FC NFT collection release with a giveaway. Until April 5th, users can enter a raffle for a chance to win an Arsenal FC NFT pass by following designated accounts on Twitter and engaging with a specific Staynex tweet. Staynex, which began in November 2022, focuses on tokenized real estate and operates an NFT marketplace catering to travelers seeking NFTs with travel benefits.
Soccer's Growing Presence in Web3
Soccer's increasing involvement in Web3 technology has been evident in recent months, as various organizations, clubs, and athletes explore the new digital space. A couple of notable examples include:
'El Clásico' Spanish NFT Collection
Launched on January 15th, the Royal Spanish Football Federation's NFT collection featuring Real Madrid and FC Barcelona sold out within an hour, offering holders "access to the next metaverse."
Argentine Football Association in the Upland Metaverse
Seeking to provide digital collectibles and virtual experiences to fans, the Argentine Football Association entered the Upland metaverse three months ago. Upland is a popular metaverse real estate game where users can buy, collect, and develop properties in various cities.
The growing trend of soccer's investment in Web3 technology aims to engage a new generation of fans. The success of the Arsenal FC NFT collection could inspire more clubs to create their own NFT sets with real-life benefits, capturing the interest of soccer enthusiasts and NFT collectors worldwide.
FAQ
What are the perks of the Arsenal FC NFT passes?

Depending on the tier, holders receive access to Arsenal home matches, 4- or 5-star hotel stays, exclusive events, and more.

When do the Arsenal FC NFT passes become available?

The NFT passes will be available starting April 7th.

Where can I purchase the Arsenal FC NFT passes?

The NFT passes can be purchased on the Binance Smart Chain using $BNB.

What is the price of an Arsenal FC NFT pass?

Each NFT pass costs $400 in $BNB.