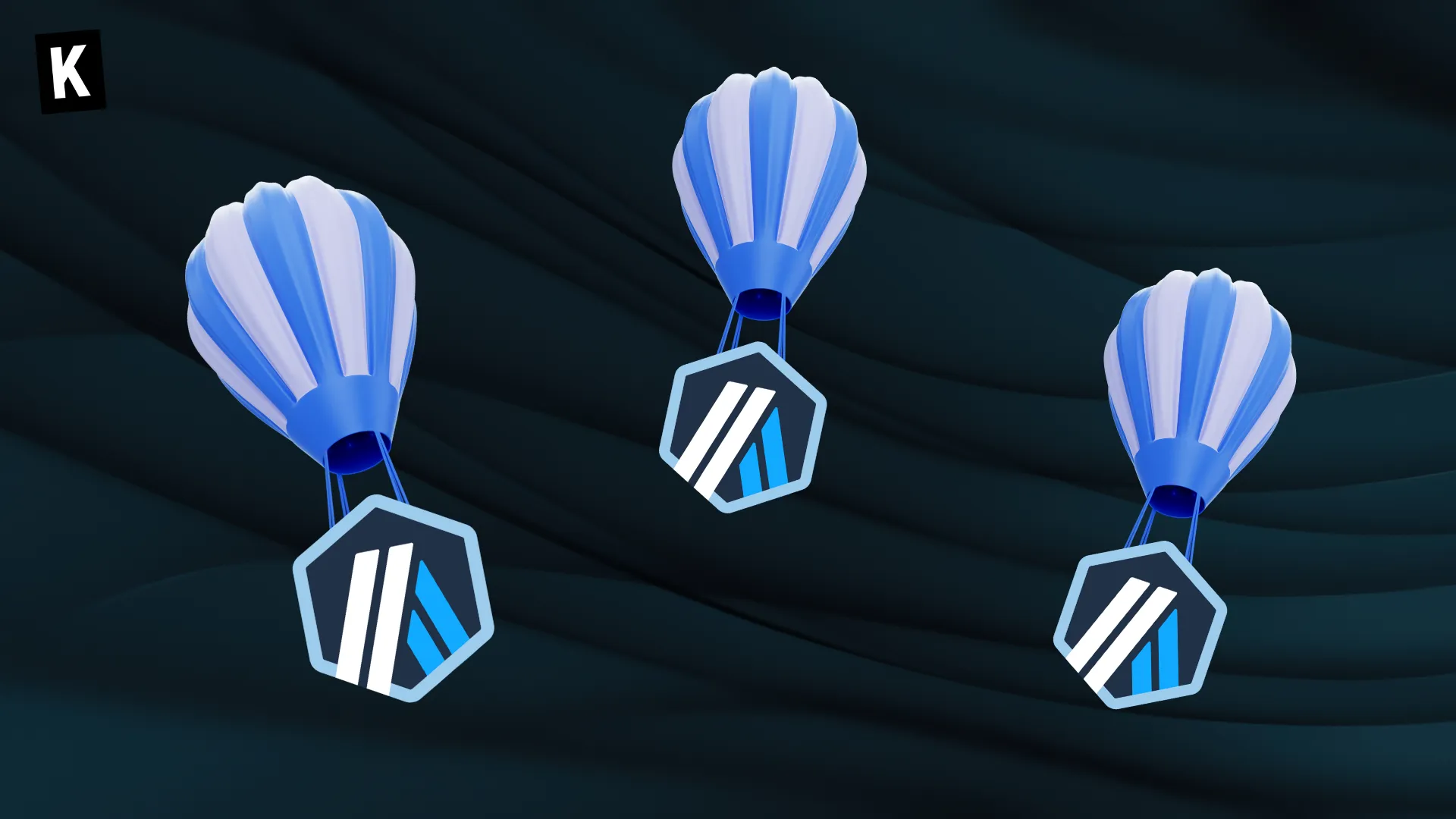 The
Ethereum
scaling solution
Arbitrum
recently distributed $120 million worth of its ARB tokens to 131
Decentralized Autonomous Organizations (DAOs)
that have built early projects on the network. With the ARB price sliding 28% over the past week, investors are left wondering if this
airdrop
will help trigger a rebound or cause further decline.
Whale DAOs Hold Their Tokens
Despite some DAOs like Trident selling off their airdropped tokens, the top 50 highest recipients have not sold their tokens, according to on-chain data from LookOnChain. These prominent crypto DAOs typically act as long-term holders, generating passive income rather than pursuing short-term profit-taking opportunities.
https://twitter.com/lookonchain/status/1650762245767569409?s=20
Growing Traction for Arbitrum
A critical bullish signal for Arbitrum is the recent surge in Daily Active Addresses (DAA) interacting on the network. Data from Santiment shows a 250% increase from 17,687 to 61,886 in just three days. As more users adopt Arbitrum and projects built on it, the demand for ARB may increase, potentially triggering a price upswing.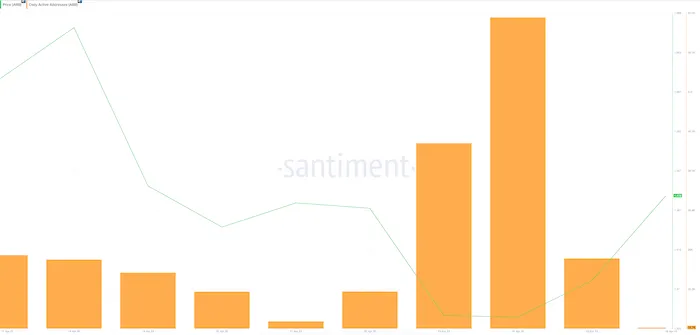 ARB Price Prediction: Potential Rebound to $1.45
Considering the current Market Value to Realized Value (MVRV) ratio, the ARB price could likely rebound towards $1.50 before facing significant resistance. Most investors who bought ARB within the past month are already experiencing a 5% unrealized loss. As MVRV declines, holders may stop selling to avoid further losses, potentially leading to a 10% rise in ARB price to $1.45.
However, if the ARB price drops below $1.30, the narrative may flip in favor of the bears. Investors desperate to keep their losses below the 5% range may offer support at this level. Should the $1.30 support level fail, the ARB price could further decline to $1.23 before potentially triggering a rebound.
Arbitrum's recent $120 million airdrop to early projects built on its network has left investors questioning whether the ARB price will rebound or continue to slide. With whale DAOs holding onto their tokens and a surge in DAA, the ARB price may experience a potential rebound. However, if the ARB price falls below $1.30, a further decline could ensue before a possible rebound.
Key Points
What is Arbitrum?
Arbitrum is a Layer 2 scaling solution for the Ethereum blockchain, designed to improve transaction speeds and enhance privacy by storing data off-chain.
Why did Arbitrum airdrop $120 million worth of tokens?
Arbitrum airdropped the tokens to reward 131 DAOs that have built early projects on the network, encouraging adoption and boosting the ecosystem.
How does the recent airdrop impact ARB price?
While some DAOs sold their airdropped tokens, the top 50 recipients have not. Combined with an increase in DAA, the ARB price may experience a potential rebound, although a drop below $1.30 could lead to further decline before any possible rebound.
What factors can potentially drive ARB price up?
A combination of whale DAOs holding onto their tokens, a surge in DAA, and investors avoiding further losses by holding at key support levels may contribute to a potential ARB price rebound.
What is the potential impact of the airdrop on projects built on the Arbitrum network?
The airdrop can provide projects with additional funds for development, incentivizing users to join, and jumpstarting activity on the platform. However, some projects may face criticism for selling their airdropped tokens too soon.