Business News
AC Milan and BitMEX Deepen Partnership for A Game-Changing Collaboration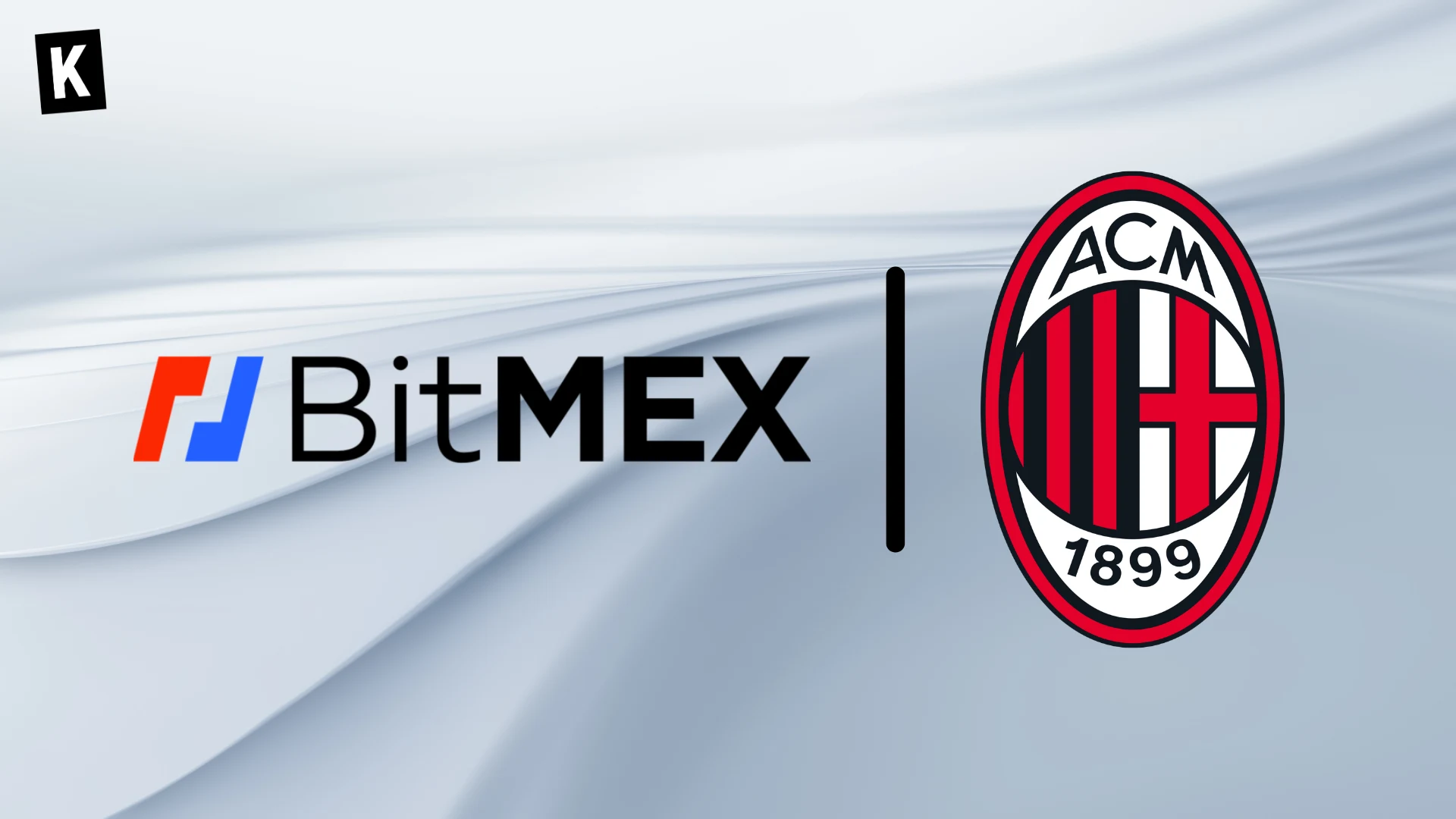 BitMEX, a titan in the crypto
derivatives
exchange world, and AC Milan, the acclaimed Italian soccer powerhouse, have decided to augment their thriving collaboration. This continued alliance between sports and crypto giants shows the innovative steps forward in marrying sports, business, and charity in the digital age.
Strengthening of Bonds
The partnership, first forged in 2021, has flourished, marking incredible feats for both entities. Today, they take their alliance a step further as BitMEX enhances its status from a sleeve sponsor to AC Milan's Premium Partner, while maintaining its position as the team's Official Cryptocurrency Trading Partner. This dynamic partnership aims to maximize BitMEX's global recognition through the club's widespread fan base.
BitMEX's CEO, Stephan Lutz, articulated his excitement, saying,
We both appreciate and applaud the spirit of competition and the sense of connection that comes with it.
The extended partnership symbolizes the shared commitment to the transformative power of competition and sports to foster a sense of community.
Charitable Initiatives: Sports and Philanthropy Unite
The collaboration goes beyond sports and business, reflecting their shared dedication to philanthropy. The partnership has sparked numerous charity events and initiatives, bringing about a positive impact on the community. By leveraging their global influence and resources, they have supported numerous noble causes, signaling their shared commitment to societal well-being.
A Leap into the Future of Finance: Crypto and Sports
The partnership's renewal signifies the increasing acceptance and relevance of cryptocurrencies in mainstream sectors. BitMEX's association with a top soccer club like AC Milan validates the potential and legitimacy of cryptocurrencies. As blockchain technology and digital assets continue to shape the future of finance and commerce, this alliance propels awareness and education about digital currencies.
Innovations and Exciting Possibilities
The renewal of the partnership brings about intriguing possibilities for both BitMEX and AC Milan fans. With the objective of enhancing fan experiences, they are poised to offer unique benefits such as digital goods, unique collectibles, and access to special AC Milan-related events.
BitMEX introduced a new social trading feature called Guilds, enabling traders to form groups and compete, thereby fostering a sense of camaraderie and competition, reflecting the spirit upheld by AC Milan.
As the AC Milan and BitMEX collaboration continues to evolve, the world anticipates exciting developments in sports, cryptocurrency, and philanthropy. Their shared vision and commitment to excellence serve as an inspiring testament of how a unique alliance can have an impact both on and off the field.
Key Points
When did the partnership between AC Milan and BitMEX begin?
The partnership was initially formed in 2021.
What is BitMEX's new role in AC Milan?
BitMEX has elevated its status from a sleeve sponsor to becoming AC Milan's Premium Partner while continuing as the team's official cryptocurrency trading partner.
What philanthropic initiatives have AC Milan and BitMEX worked on together?
The exact details of their philanthropic projects haven't been disclosed, but they have organized various charitable events.
What are the expected benefits for fans from the extended partnership?
The partnership plans to offer exclusive benefits to supporters around the world, ranging from digital goods, unique collectibles to access to special AC Milan-related events and experiences.
What is the new Guilds feature introduced by BitMEX?
Guilds is a social trading feature that allows traders to form groups and compete against each other, fostering camaraderie and healthy competition.