Welcome to Krypto Channel, the ultimate media channel based in Dubai for everything crypto. Our mission is to bring you exclusive original content about the crypto environment that spans across three main topics: information, education, and entertainment. Whether you are a seasoned crypto enthusiast or a newcomer to the space, we've got you covered.
🌐 Comprehensive Crypto News and Insights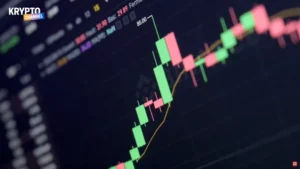 At Krypto Channel, we are passionate about crypto and dedicated to bringing you the latest crypto news, insights, and analysis. Our team of experts works around the clock to bring you up-to-date information on the latest trends, events, and developments in the crypto world. With daily news and feature articles, you can stay informed on the most important topics in the crypto space.
🎓 Education: Unlocking the Full Potential of Crypto One of our main focus areas is education. We believe that education is the key to unlocking the full potential of crypto and blockchain technology. That's why we offer a full Crypto Encyclopedia, including tutorials, guides, and explainer articles. Whether you're looking to understand the basics of crypto or dive into the technical details of blockchain, we've got you covered.
🎉 Crypto Lifestyle: Entertaining and Engaging Content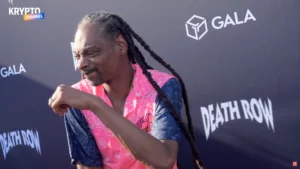 Entertainment is another important aspect of our content. We know that crypto can be a complex and technical subject, which is why we strive to make it accessible and enjoyable for everyone. From entertaining interviews with industry leaders to fun and educational animations, we aim to make crypto entertaining and engaging for all with our Crypto Lifestyle category.
🇦🇪 Dubai: A Thriving Crypto Hub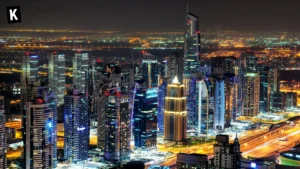 Dubai was the obvious choice for the location of Krypto Channel due to its thriving crypto environment. The city has made a name for itself as a hub for innovation and technology, with a particular focus on the cryptocurrency and blockchain space. Dubai's government is heavily invested in promoting the development of the crypto industry and has taken several initiatives to establish itself as a leading player in the global crypto market. From hosting blockchain conferences and events to launching its own digital currency, the emCash, Dubai is committed to staying at the forefront of the crypto revolution. This dynamic and supportive environment provides us with a wealth of opportunities to bring you the latest and most comprehensive coverage of the crypto world.
🎯 Expertise and Trustworthiness: Our Commitment to Quality
At Krypto Channel, we are committed to delivering high-quality content that is relevant, trustworthy, and informative. Our team of experts and journalists bring years of experience and a wealth of knowledge to the table, ensuring that our content is accurate, insightful, and always on point. We also regularly feature guest contributions from industry leaders and experts, providing you with a diverse range of perspectives on the most pressing issues in the crypto space and the most important and influential people in the crypto industry.
🌍 Explore the World of Crypto with Krypto Channel
So, whether you're looking for the latest crypto news, educational resources, or just some entertainment, Krypto Channel is the place for you. Join us on this exciting journey into the world of crypto and discover the limitless possibilities of this rapidly evolving technology.