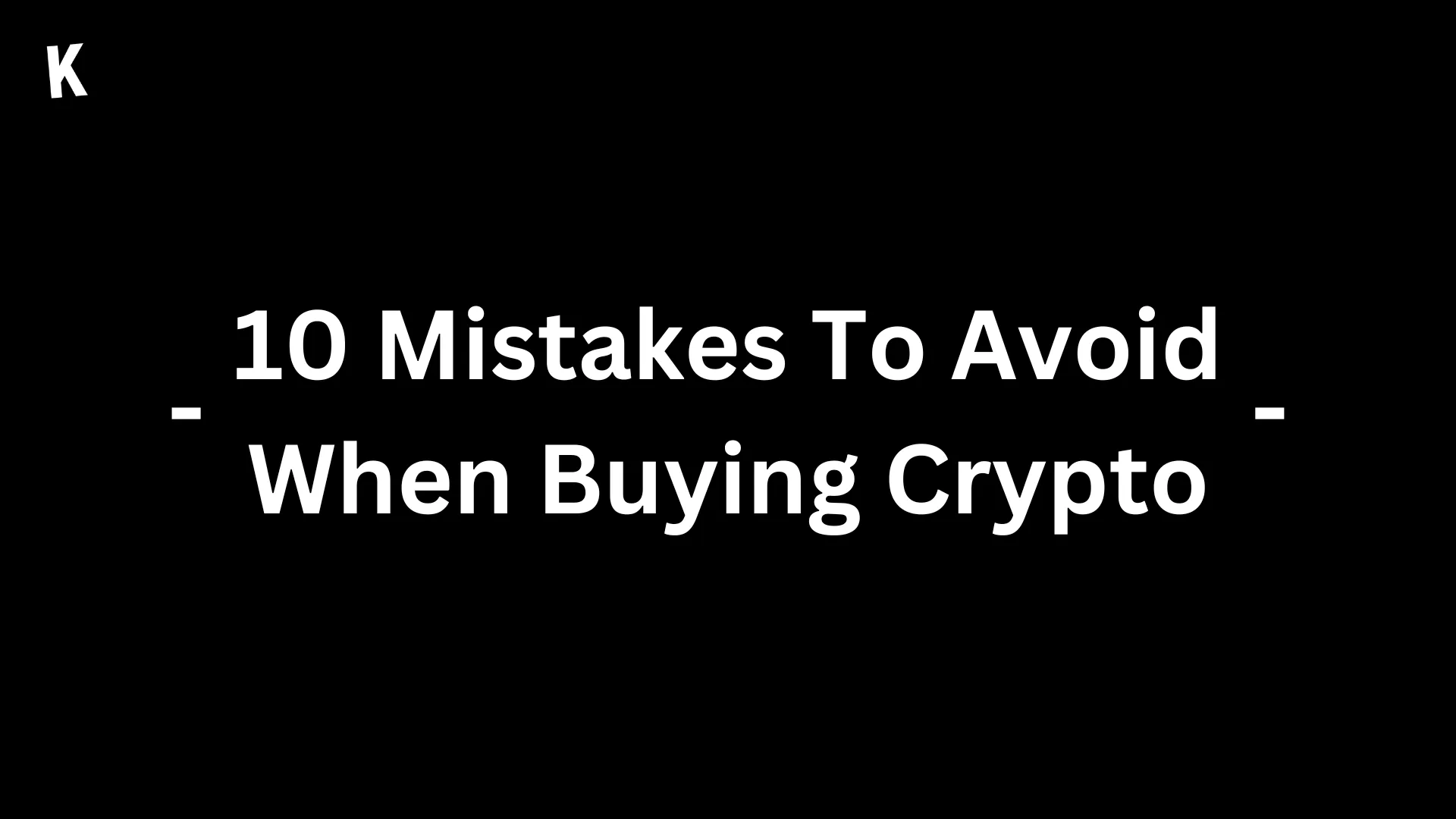 The world of cryptocurrencies can be an exciting and lucrative investment opportunity, but it can also be full of pitfalls and traps. With the crypto market constantly changing, it's essential to make informed decisions when buying crypto. In this article, we'll explore ten mistakes not to make when investing in cryptocurrencies.
Mistake N°1: Not Doing Your Own Research
Before investing in crypto, it's important to educate yourself on the basics of blockchain technology, the different types of cryptocurrencies, and their potential risks and benefits. Don't rely solely on the advice of others – do your own research and read widely.
Mistake N°2: Not Keeping Track of Your Investments
Once you have invested in crypto, it's essential to keep track of your portfolio's performance and your overall strategy. This can help you identify opportunities to buy and sell, as well as potential issues.
Mistake N°3: Not Considering Your Risk Tolerance
Before investing in crypto, it's important to consider your risk tolerance and how much money you're willing to risk. Cryptocurrencies can be volatile, so it's crucial to set a budget and stick to it.
Make sure you have in mind Risk And Portfolio Managment in Crypto.
Mistake N°4: Not Diversifying Your Portfolio
Diversifying your portfolio is important when investing in any market, including crypto. Don't put all your eggs in one basket – invest in different cryptocurrencies to reduce your risk.
Mistake N°5: Not Being Patient
The crypto market can be volatile and can change rapidly. Don't be tempted to sell your crypto after only a small drop in price – give it time to recover.
Mistake N°6: Not Using a Secure Wallet
It's essential to store your crypto in a secure wallet to protect it from theft. Do your research and choose a reputable wallet provider with a good track record of security.
Mistake N°7: Not Understanding the Tax Implications
Crypto transactions can have tax implications, so it's important to understand the rules in your country. Seek advice from a financial advisor if necessary.
Mistake N°8: Not Keeping Your Private Keys Safe
Your private keys are what allow you to access and control your crypto assets. Don't lose or share them with others – keep them safe and secure.
Mistake N°9: Not Staying Up-to-Date with the Latest Developments
The crypto market is constantly changing, so it's important to stay informed on the latest developments and news. This will help you make informed investment decisions.
Follow us and read our daily crypto news.
Mistake N°10: Not Seeking Professional Advice
If you're unsure about anything when investing in crypto, seek professional advice from a financial advisor or investment specialist.
Don't forget to read the article "The 10 things to know when start buying crypto."
Investing in cryptocurrencies can be a great opportunity, but it's essential to make informed decisions and avoid common mistakes. Do your research, keep track of your investments, and seek professional advice if necessary. By avoiding these ten mistakes, you can increase your chances of success when investing in crypto.
Stay ahead of the game with our Crypto News.